Visas and Embassies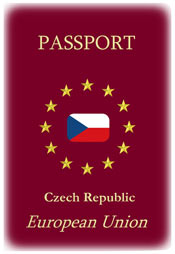 Visa / Entry formalities
EU citizens can stay or visit the Czech Republic indefinitely and without the need of a visa. Citizens of the USA, Canada, New Zealand and Australia can stay for up to 90 days with a passport. Those requiring a visa to visit the Czech Republic must have a passport valid for at least three months longer than the validity of the visa and a return or onward ticket (but usually not checked).

Countries with the Visa Waiver Regime (for ordinary passport holders) – If you are in this group you can travel to the Czech Republic without the need of a visa for a certain period. If you hold a Government or diplomatic passport there might be different requirements so it is advisable that you contact your nearest Czech embassy for further information. If you are not subject to the Visa Waiver Regime you need to apply for a Schengen visa (Application for Schengen Visa).
Processing time for issuing tourist Schengen visas varies and it can take up to 30 days. In general Czech authorities are quite slow so it is in your own interest to apply well in advance.
Information on how to apply for a visa and other information can be found at the official website of Ministry of Foreign Affairs.

The Schengen Zone is a group of countries who have removed border controls between them, and the Czech Republic joined this group in 2008. This means that those passing between Schengen Zone countries will not be checked at the border, although the countries still have the right to request documentation from those entering the country if they want to.