Banco Casino is a modern casino located in the heart of the city centre, just a few hundred metres from Wenceslas Square. This is one of Prague's oldest casinos. If you have travelled to the city for pleasure and are looking for a place to relax and enjoy some of the traditional table casino games or wish to impress your clients and business associates with a taste of extravagance and luxury, the casino will cater to your need.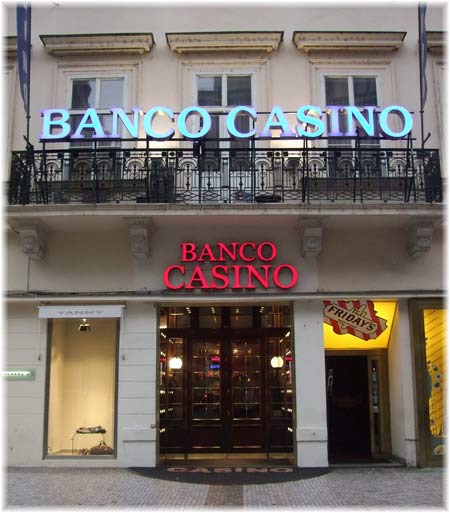 The casino offers oasis stud poker, blackjack, punto banco and American roulette and state-of-the-art slots (25 slot machines available). The games are all playable in local currency or USD. The minimums and maximums span a large range, so it is perfect for novices and seasoned gamblers.
Drinks are complimentary while you play. There's also a lounge area where you can relax or discuss your business while having a drink.
Banco Casino is managed and operated by a foreign company, and thus English is spoken throughout. With its non-stop opening hours, it's a trendy place for both locals and tourists.
A casual dress code is acceptable, but no trainers are allowed.
Open: 24hrs/daily
Location: Na Prikope 27, New Town
Phones: +420 2 21 96 73 80, +420 2 24 22 31 05
Website: www.bancocasino.cz