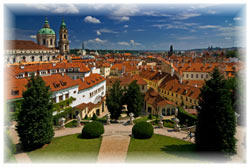 Fall and spring-time are regarded as Prague's peak season. Out of these two, springtime is the most picturesque. Magnolia trees start to bloom early in April and, if you are lucky and get some sunny days, you will think that you've died and gone to heaven. Fall (September to October) is also appealing, with longer, warmer days and normally some reliably sunny weather. Do not travel during the Xmas, New Year and Easter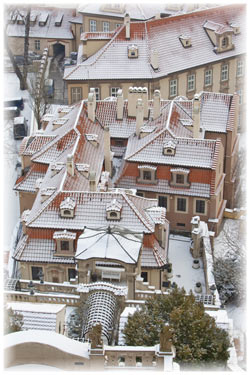 holiday periods, when Prague fills up with French, German, English and Italian tourist groups. Mid-summer (July to August) is regarded as the in-between (or 'shoulder') season. An advantage of this is that hotels normally reduce their prices by at least twenty percent. A disadvantage is that summertime can have notoriously temperamental weather. You will find weeks with the hot sun during some years, but you may find countless days of freezing rain during other years. You could also decide to visit in the non-holiday seasons: From Nov to mid-Dec and in Jan and Feb. Correct, it is cold and frequently snowy or rainy, but it is less busy and you'll feel as if you've got this picturesque city all to yourself.
Fall and springtime have the better weather for tourists, broadly speaking, with warmer days and cooler nights. Summertime can be a bit unpredictable, with some seasons featuring loads of rainfall and other seasons bringing periods of the hot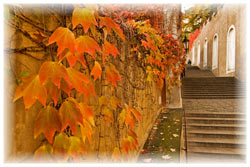 sun lasting several weeks. Wintertime can last a long time and be very cold. Occasionally, winter even lasts until April or May. Rainfall is possible whatever time of the year it is, so make sure you take your brolly.