The brewing of beer in Moravia and Bohemia dates back to before records began. The Monarchy awarded brewing titles to the bourgeoisie and noblemen, and some monasteries also brewed beer. Over hundreds of years, Czech territory has seen many other kinds of beer develop. Although beer with hops has become the standard, in the end, Czech brewers have become real maestros at producing it.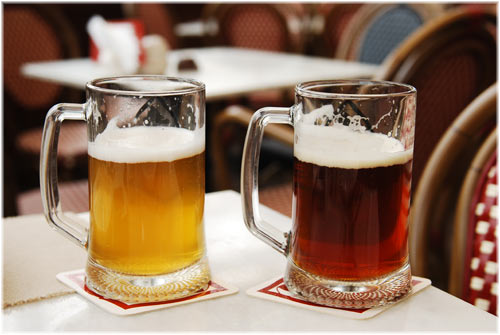 Czech beer was made famous across the world by the big Czech breweries. Plzeň is the most famous of the big brewing cities, and the Czech beer from there has the same name. If you want, you could go to see Plzeň's real brewery or visit one of its' country-wide restaurants, like the Švejk restaurant Tivoli located in Plzeň. Representatives of the brewery examine beer quality in these restaurants, and the beverages are guaranteed to be fresh and good.
Budweiser Budvar, located in České Budějovice, is another important brewery. Thanks to high calibre ingredients, like excellent select h2o, Budvar has a decades-long tradition of appearing amongst the best beers in the entire Czech Rep. Budvar beer can be purchased all over the country, and the Budvar company operates a network of its' personal restaurants where they supervise the beer standards on tap.
Staropramen, in the Smíchov quarter in Prague, is the country's third-biggest brewery. This has divided into 3 big traditional breweries in Prague: Braník brewery (Branický pivovar), Měšťanský pivovar located initially in Holešovice, and Staropramen which is based in Smíchov. Smíchov-made beer in Prague is located in restaurants and bars of all price tiers. If a guarantee of quality concerns you, visit a Potrefená Husa restaurant because they are a Staropramen brewery franchise.
Some other noteworthy breweries are Velké Popovice, situated close to Prague, making traditional Billy Goat (Kozel) beer and Krušovice in Rakovník. These beers can be purchased all over the country.
Also, many other smaller beer breweries are scattered across the Czech Republic, lots of them producing unique and seasonal beer, along with the standard ten grade and twelve grade. These breweries include  Svijany, located in a town sharing an identical name close to Turnov, Pivovar Bernard based in Humpolec, Starobrno based in Brno, Zlatopramen based in Ústí nad Labem, Pivovar Černá Hora close to Brno and Měšťan based in Polička. Many of these are also purchasable in Prague, thanks to the well practised Czech leisure pursuits of drinking, assessing different beers, and debating about which brewery produces a better ten or twelve Plato.
Should you be visiting Prague, then you should definitely try some of the beer brands mentioned above. Otherwise, a trip to Prague without sampling them could be deemed a sin by the locals.