Are you wondering where in Prague to go on a trip when crowds of tourists occupy Prague Castle? Together with the Economic Chamber, the municipal authorities invite you to a fresh national cultural monument – the Bubeneč wastewater treatment plant. After collectors and Podolí Waterworks, it is already the third most popular place for unusual adventure tourism in the capital.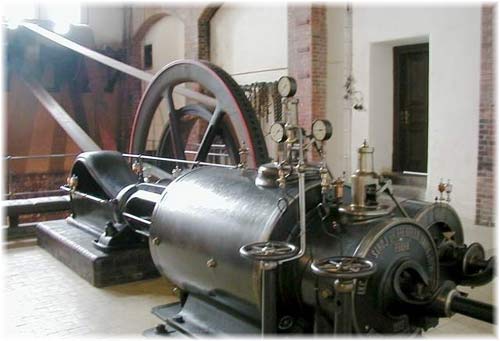 The Bubeneč wastewater treatment plant (Sewage Plant in Bubeneč) is unique in many ways. It was designed by William Heerlein Lindley between 1895-1906, the technical building architect. Underground buildings are built from seven million bricks, each of them having its own number. The bricks were tested and approved by a commission of builders. The extraordinariness of the wastewater treatment plant consists in its construction underground, as generally, the wastewater treatment plants used to be only on the surface.  In 1991 whole building was declared a protected national monument and has been converted into the Eco-technical Museum. On June 1, 2010, the Old sewage cleaning plant in Bubeneč, Prague, became a national historic landmark.
"I am glad that this in many ways unique building has joined such buildings as Charles Bridge or Prague Castle as a national cultural monument. What makes me happier is the fact that the plant is more open for visitors. They will really see here something that cannot be seen anywhere else," invites Mr Pavel Klega, assistant chief magistrate.
In the steam machine room, visitors can view still functional steam machines from the Breitfeld & Daněk Company from 1903. Most of them are assembled from original parts. Despite their age, all of them are functional; however, they are started only rarely. Tourists can get to the underground rack room where the wastewater is cleaned of major impurities through screens, or they can get to settlement basins. They will also see the bottom of the Vltava shipping channel.
"Success of collectors and Podolí Waterworks demonstrates that people are also interested in technical monuments. Therefore I am glad the Prague Economic Chamber has started this project and that other rare technical monuments of the capital can be included in it," adds Vadimír Srp, chairman of the board of the Economic Chamber.