Business hours for most shops are from 9 am – 6 pm Monday to Friday.

Some shops close for lunch but most open all day. On Saturdays, most shops close at noon. Grocery stores open early from 7 am and some in the city centre are open 24 hours. Department stores and hypermarkets usually open at 9 am and close at 8 pm or 9 pm from Monday to Sunday. Pubs usually close between 10 pm to 12 pm. There's also some non-stop bars and open late restaurants where you can continue drinking until the early morning. Banks are mostly open from 8 am to 5 pm, Monday to Friday. Museums and galleries usually open from 9 am to 6 pm, except Mondays when most are closed. Some pharmacies open 24 hours. Castles and other historical monuments open daily (except Monday) from May to September and weekends in April and October but may be closed or opened at other time, so please check.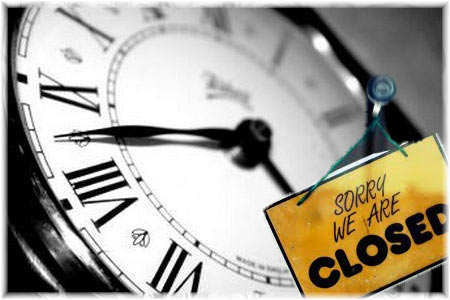 Opening Hours Overview
Banks: Monday to Friday 8/9:00 am – 16/17:00pm
Offices: Offices in the Czech Republic have set opening days. (Monday and Wednesday), and are usually open until 5 pm at the very least. On other days some offices are closed to the public.

Shops: Some are closed on Sunday, but you will find many shops and malls open later and on Sundays in the centre. Monday to Friday 9:00-18:00, Saturday 9-12/13:00. Big shopping malls close at 8/10:00 pm.
Shopping centres: Shopping centres and department stores have longer opening hours, usually until 10 pm even at weekends. Some supermarkets are open 24 hours a day.
Post offices: Post Offices are usually open on weekdays from around 8 am until 5 pm and on Saturday mornings.

Dance/Night Clubs in the city centre are usually open every day from 10:00 pm – 03/05:00 am (usually close earlier on weekdays). Hit the town on Thursday, Friday or Saturday night when bars and discos are often open until the early hours.

Museums/ Attractions: Main attractions and museums are typically open Tuesday through Sunday, 10 am-6:00 pm, but there are some exceptions (like Jewish Museum's synagogue is closed on Saturday). 
Restaurants and Cafes: are generally open from 11:00am – 23:00pm/24:00pm.
Pubs / Beer Halls: most pubs open before lunch and close at around 10:00 pm or 11:00 pm.
Bars: Opening hours vary, but it is not unusual to find bars closing early in the morning and opening late afternoon. Some even do not close.
Monuments Opening Hours
The National Museum is closed every first Tuesday of the month. Every first Monday of the month, admittance is free.
The Jewish Museum is closed from Friday to Saturday (obviously Sabbath).
Dum U Cerne Matky Bozi, Art of Czech Kubisme, from Tuesday to Sunday from 10 am-6 pm.
The Toy Museum at Prague Castle is open every day from 9.30 am- 5.30 pm.
Ticket prices and admission for museums range from 100 CZK to 300 CZK. Churches are usually open as museums, but some are closed, and visitors can only see from the vestibule.