In this building, old and new contrast with each other: whilst the former bank building dating from 1894 remained unchanged on the outside, the hotel extension is presented as modern, concrete construction. Glass façades printed with green leaf designs give cheerful; a playful note to what is otherwise a strict, new structure. Art and architecture are just amazing. A Boscolo Luxury Hotel is located in the heart of Prague's historical centre.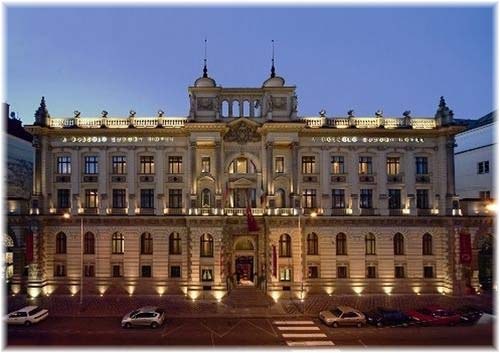 In the captivating Czech capital, where still linger the allure of the past and the sense of secret mysteries, there is an equally magical site: the Hotel Carlo IV, hosted by a magnificent neo-classical palazzo.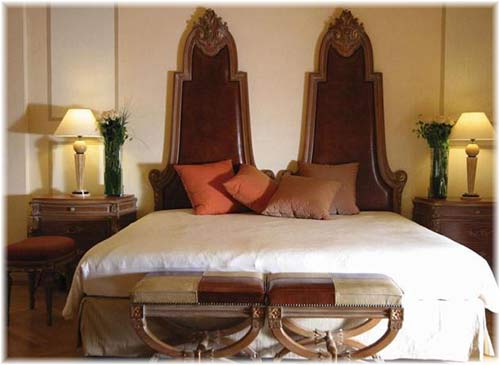 The unique luxury and comfort flow through from the room to the restaurant, from the business centre to the Cigar Bar, to the indoor swimming pool with its striking mosaic floor. The fragrance of old wood, the splendour of the finest marble, classic tympanums, elegant finishes and ornate stuccowork: everything expresses exclusive hospitality.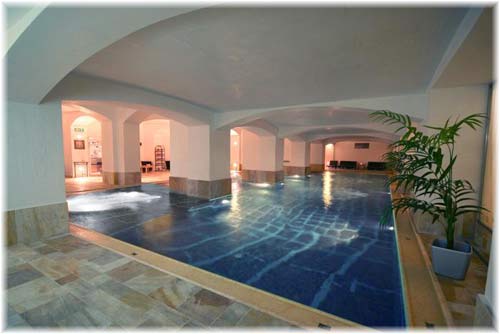 No doubt Hotel Carlo IV is the most majestic hotel in Prague. And because it's a Boscolo Luxury Hotel and only here you know you can find a refined ambience that gives character to luxury.
Booking.com – (336 discounted hotels, instant confirmation, pay upon arrival)