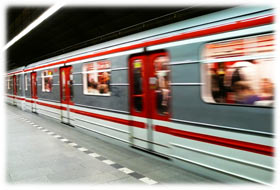 Children aged up to 10 can travel by urban public transport in Prague free of charge without an opencard. The card should have been mandatory since February 2012, but the capital city no longer envisages this. Children aged six to ten really do not have to have any opencard.
If children want to travel for free, they can have either an opencard or a normal paper identification card certified by the issuer, on which the first name, surname, date of birth and photographs are shown. This can be a card from a transport company or another transporter, or even a card from a sports club or hobby group if it meets the specific requirements.
Consequently, in Prague, children aged up to six can travel for free and without documents, and children aged between six and ten then have to have one of the mentioned identification cards. If children want to travel for free up to fifteen, they have to purchase an opencard and upload a single coupon for a value of 120 Czech crowns—also, seniors from the age of 65 travel for free.