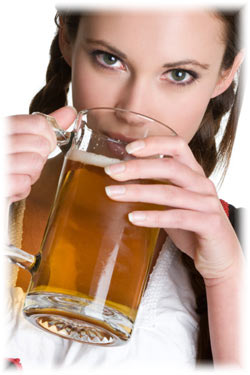 Prague has a huge amount to offer any tourist. It is one of the most cultured cities in Europe, offers great food, and there is a wealth of entertainment spread throughout the city. One thing that eclipses all of these, though, is beer – a completely synonymous drink with this city and something that attracts lovers of this drink from all over the world to sample it. So, what are the best beers to try when visiting the city of Prague and are there any attractions you should visit to learn more about this hugely popular subject?
The most obvious beer that any tourist should try is the world-famous Pilsner Urquell, which should ideally be served from a tankova. This is the beer that spawned many other pilsner varieties, but, as with many things, it is the original so therefore usually regarded as the best! If you think that you have already tried this beer in your home country, you should still try the stuff served in Prague. It certainly does not travel well, so the Prague variety will be infinitely tastier than the stuff you find in the bars of London, New York and Paris. Even if, for some strange reason, you find that this beer is not to your taste, you will still be able to say that you have tried one of the most famous beers in the world in the city it is brewed in!
Prague also has several micro-breweries – small breweries that make just small amounts of beer that they sell to local shops and bars. This means that Prague is the only place these beers can be found, and therefore you should never miss out on trying some of this tipple. A lot of the micro-breweries will often allow you to have a tour, and they will also allow you some free tasters so that you know exactly what to order next time you are in a bar in the city!
Should you be inquisitive about the history of beer in Prague, then, without doubt, the best place to visit is the Prague Beer Museum, located on Dlouha near Old Town Square. This is often quite busy with tourists but will provide a great amount of knowledge regarding beer production. You will also get the chance to sample many different brews from various breweries across the city. It's also a great way to meet people from throughout the world who share the same interests as you and therefore can enhance your visit to Prague on a social level as well!