There are limited facilities for the disabled; only some restaurants (McDonald's and KFC entrances and toilets are wheelchair-friendly), shops, all newer shopping malls, selected hotels, buses and trams are wheel-chair friendly. However, the city is making progress here, compared to just five years ago when nowhere was accessible to wheelchair users. Prague airport, main train station and bus station are wheelchair accessible. PIS (Tourist information offices) will provide brochures and information about wheel-chair friendly access points.
Only selected hotels in Prague provide specially adapted rooms and facilities for wheelchair users, but numbers are fast increasing. For people who are vision-impaired or blind, most pedestrian crossings in the historical centre of Prague have a sound signal to indicate when it's safe to cross.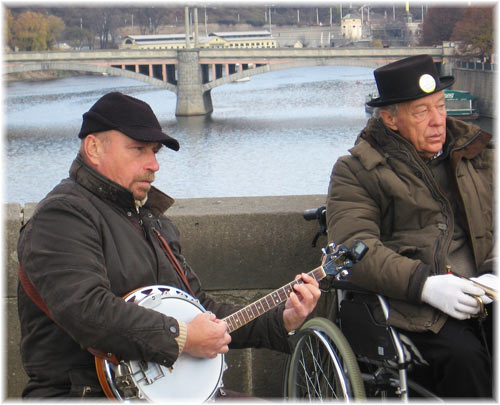 Wheelchair Accessible Monuments
– Old Royal Palace – Wladyslaw Hall entrance
– Ballgame Hall
– Imperial Stables
– Rudolf's Gallery and Spanish Hall
– Prague Castle Picture Gallery
Wheelchair Resource
Czech Blind United, www.braillnet.cz (provides information for vision-impaired)
Prague Wheelchair Users Organisation, Phone: 224 827 210; www.pov.cz (can arrange transportation at about half the cost of a taxi, has a CD-ROM guide to barrier-free Prague in Czech, English and German)
Tip: Prague Airport Transfers provides airport transfers for disabled persons.