The valley of the Šárecký potok is Prague's popular nature park, situated just 30 minutes from the city centre. It is named after the legendary warrior Šárka, who is said to have thrown herself off a cliff here. Divoká Šárka is one of Prague's largest parks where you can hike or bike on a large variety of paths or even climb some of the small hills for an amazing view. While the entrance in the summer months may seem crowded, walking about 10 minutes will quickly lose the multitudes.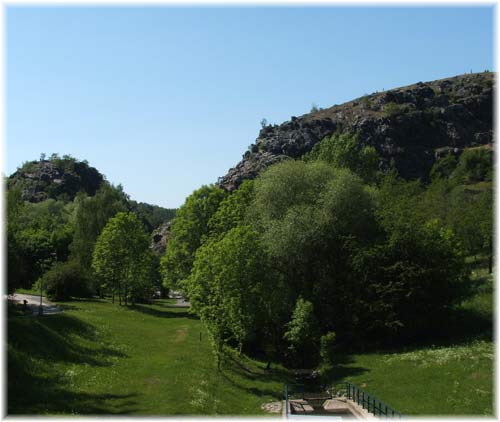 The most attractive area is nearby, among the rugged cliffs near the Džbán Reservoir. This reservoir/swimming pool is especially popular amongst Praguers during the summer months (if you don't mind the coldish water). The pool is in the middle of the valley, admission charges are low and cover the whole day. Opening hours are summer only: June, 10:00 to 18:00; July & August, 09:00 to 19:00 and depending on the weather; it may stay open into September. The pool is more of an entertainment centre, offering table football, pétanque courts and other activities.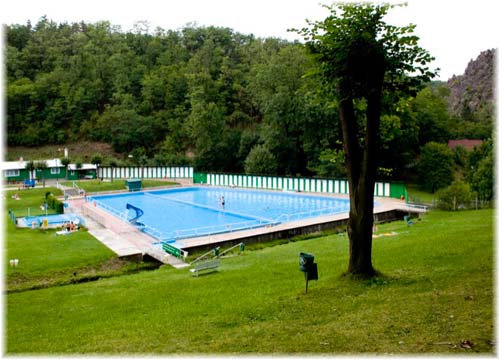 Amongst the places worth mentioning is a terrace where you can sit and have some good old Czech draught beer and grilled sausages. And that is not the only refreshment place nearby.
Getting there: by metro green line A to Dejvicka and then change to bus 119 to "Divoka Sarka" stop; by trams no. 20, 26, to the ending stop: "Divoka Sarka".