Golden Well Hotel (U Zlate Studne), located in Lesser Town directly below the walls of Prague Castle, last year won a TripAdvisor survey of the best luxury hotels in the world. The TripAdvisor website is an international independent hotel reviews portal. The hotel, which has 19 rooms, is not part of any chain. It is used mostly by individual clients for special occasions such as weddings and engagements. This year the hotel boasts two prizes: the best hotel in the world and the most luxurious hotel in the world. From the category 'best service', it takes the fourth place award this year.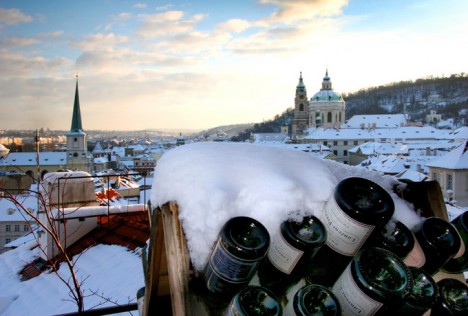 Tourists mainly spoke positively of the breathtaking view from the windows, luxurious rooms including a free DVD film library, bath body products from Molton Brown, free internet, wine upon arrival and very friendly staff – not forgetting a private entrance to the gardens of Prague Castle.
One interesting and unique service is that the hotel offers a pillow menu. Guests can choose from seven types of pillows and bedding and can also specify how they are presented . Another speciality is the 'evening turndown service', where a good night means a choice of desserts from the hotel restaurant's chef, Paul Marszalek.
"This hotel is unique. The service is wonderful, and the fantastic rooms and small gifts will definitely please you. Our receptionist took us to a restaurant on the top floor, where we got a free welcome drink and a city map. Then we were shown our room, which was absolutely magnificent. It even had an iPad and speakers," enthused a tourist from England.
If you would like to travel to Prague as part of your special occasion or splurge in luxury, and you are willing to pay from 250 to 700 EUR per night, this little charming boutique hotel is your best choice.
Hotel review: read here; Hotel website: www.goldenwell.cz; Tip: Rent a luxury limousine from Prague Airport to your hotel in Prague.