Hluboká nad Vltavou is a monumental Romantic chateau; originally a Gothic castle, it was remodelled in the Baroque style during the first half of the 18th century. It underwent a significant transformation in the 19th century when it was remodelled in the English Windsor-style Gothic and became the official seat of the Schwarzenberg dynasty. The complex includes a glassed-in winter garden, a riding hall, an English-style park (190 hectares) and a chapel. Sumptuously furnished period interiors feature unique woodcarvings and valuable collections.

Getting there: By bus or train from Prague. There is several bus companies serving Hluboka nad Vltavou via stop in České Budějovice. The journey takes about 3,5 hours.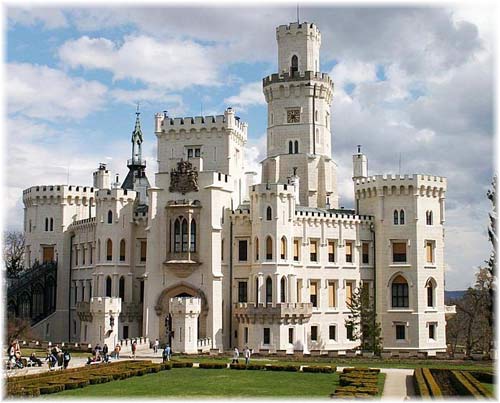 Did you know? The castle has been used in a scene of Jackie Chan and Owen Wilson's Shanghai Knights.