Surfaces out of steel, glass and light natural stone produce a light and fresh ambience in the Hotel Josef. The green, a calm inner courtyard also contribute to the overall relaxed atmosphere. Well-known for her intricate stairway constructions, the architects designed an especially ingeniously crafted glass spiral staircase for the building's lobby.
Located near the old Jewish Quarter – Josefov – the two buildings of Hotel Josef – Pink and Orange Houses – are a relaxing counterpoint to Prague's active, urban lifestyle. Designed around a peaceful landscaped courtyard, the hotel offers the visitor a choice of immaculate rooms at the heart of the city.
Eva Jiricna's design is a thoroughly contemporary statement that builds on the great 20th-century Czech tradition for modern design. As the architect of some of the most innovative interiors in London, Paris and New York, Jiricna brings a highly crafted approach to state-of-the-art materials that create a unique setting in one of Europe's historical centres.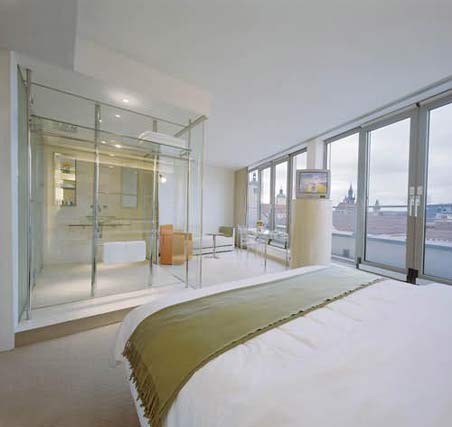 Stone-clad bathrooms with glass partition walls add a sense of style to the comfortable bedrooms, fully equipped with efficient communications facilities and the latest technology. A business centre and a gymnasium complement the sophisticated environment of Hotel Josef.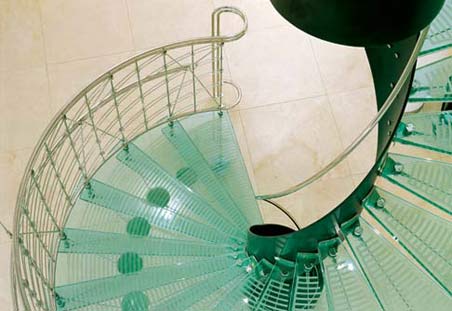 Address: Rybná 20, Old Town, phone 221 700 111 / 221 700 901; www.hoteljosef.com
Booking.com – (336 discounted hotels, instant confirmation, pay upon arrival)