The Mark Luxury Hotel is located in the heart of the city in Hybernska Street, not far from main cultural and historical sights such as the Powder Gate and the Council House or Old Town and Wenceslas Square, and at the same time at close quarters to shopping and business centres. Reconstruction of the building itself into a luxurious hotel cost EUR 20 million, thus roughly 560 million Czech crowns. 
Presidential Suite in the colours of dark walnut and beige is the pride of the hotel. There are two bedrooms, a lounge and a dining room on its 186 square meters. A spacious terrace with a Jacuzzi is thus pleasant, especially in the summer months. Another interesting feature is the glass bathroom door that is becoming more and more fashionable in the world.
Ivana Trump or Woody Allen recently stayed in the residential apartment of The Mark Luxury Hotel. This is the most expensive one out of the selected apartments, and it comes to EUR 5000.
While guests on a holiday or business visit will enjoy the quality, services and amenities they have come to expect from The Mark Luxury Hotel, the generously built one or two-bedroom suites can provide the additional comfort of residence-style dimensions for those planning extended stays. The Mark Luxury Hotel cannot wait to welcome you to Prague.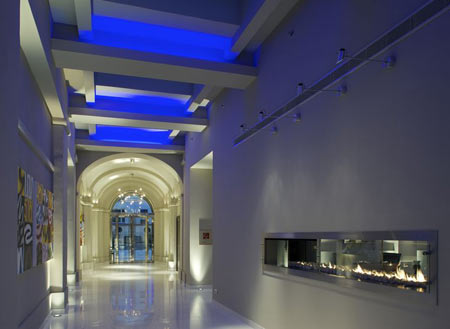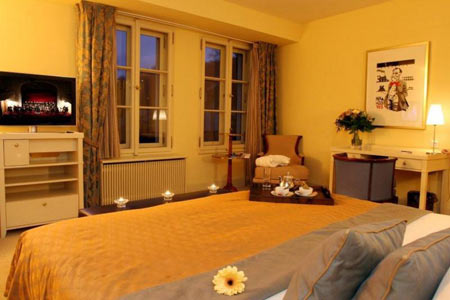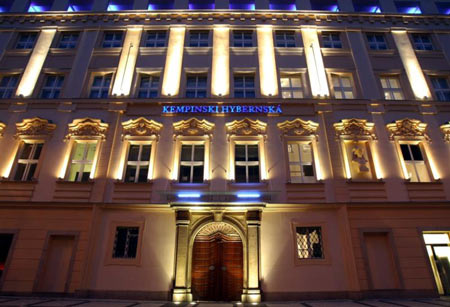 Booking.com – (336 discounted hotels, instant confirmation, pay upon arrival)