The Prague hotel Le Palais is located in U Zvonarky Street, not far from the Nusel stairs and only a 10-minutes walk to Wenceslas Square.
The best the hotel has to offer is the so-called Royal suite. It is a five-bedroom complex with a hall that is at the guests' full disposal. View of Prague is thus in a special embrasure as if created for a romantic dinner.
The special apartment is suitable for rather small groups of tourists. They stay together; however, each of them can enjoy the comfort of his/her own bedroom and bathroom. "This apartment is often used by Russian and Arabic clientele. Sometimes there are also groups of men arriving to hold a stag party. Spaciousness and privacy of individual rooms are thus fully sufficient", stated Denisa Santos, the hotel representative.
The hotel was stayed in by, for example, the actress Salma Hayek, Tomas Hanak or models Tereza Maxova and Adriana Sklenarikova. The price per night is EUR 2400.
The luxury 5-star hotel Le Palais Prague, originally built as a palace in 1897, was transformed into a hotel in 2002. The building is one of the finest examples of Belle Époque architecture in Prague. Nineteenth-century refinement and modern luxury are perfectly combined here. With only 72 individually designed luxurious guest rooms, this is a real boutique hotel with the most beautiful suites. The Royal Suite, with up to five bedrooms, offers the utmost luxury ever experienced in a hotel.
Location: U Zvonarky 1, Vinohrady, Praha 2
Phone: +420 234 634 111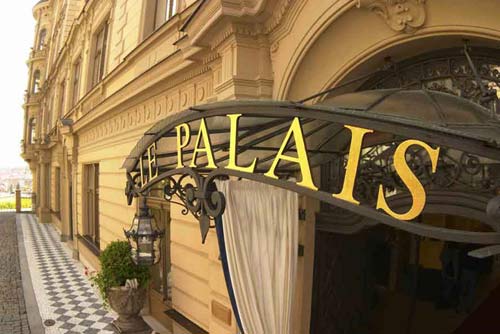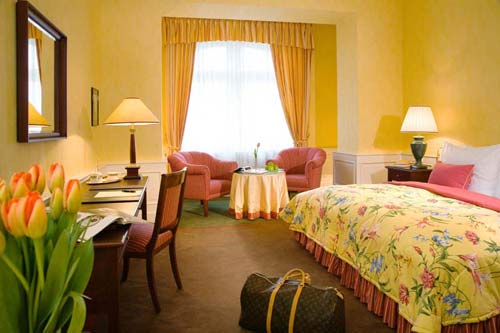 Hotels in Prague

Booking.com – (336 discounted hotels, instant confirmation, pay upon arrival)