The Trendiest Hotel in Prague
Users of the TripAdvisor website voted Prague's ICON Hotel and Lounge to be Europe's trendiest hotel in 2011. It is situated in the centre of the city, Prague One, V Jámě Street, only a short stroll from the Old Town and Wenceslas Squares. A young team of designers brought traditional architecture and modern concepts and uniquely transformed a nineteenth-century house into an extremely interesting area. The hotel's name was not selected accidentally: the building used to be owned by Orthodox Christians, and this is obvious from the splendid icon which has been conserved to this day. This hotel opened in March of 2007.
An Enchanting Venue Where Past Meets Present
The reception area's entrance implies that this is a smaller hotel for families. Before turning the door handle, be sure to note the angel positioned in a niche over the entrance door. Nonetheless, the reception offers a totally different ambience: the Mitte studio's young architects, who re-designed the hotel, utilized a unique combination of colours, materials, design accessories and original concepts to aid comfort and relaxation. It is the sole hotel in Eastern and Central Europe with every room furnished using the Swedish brand Hästens' hand-made beds. Another rarely seen feature is a compact room for prayer displaying the precious icon mentioned previously.
An Extremely Welcoming Ambience
If you stay at the hotel in a small group of around 12 guests, you can use the local meeting room to meet round a historical table, which used to be used in Zlín's Baťa's factory, renowned for its' products and style of management. It may be that this unique table will inspire you to invent an original solution! The lounge consists of a multi-purpose area spread over 150 square metres, perfect for demonstrations and presentations. When no special events are being hosted, this area turns into a quaint restaurant that you can use to take a break, or even a nap, after your dinner or lunch. The atmosphere is so unique that tourists are very comfortable with chilling out and admiring the surrounding artworks. The unconventional art gallery displays works of art mainly produced by young native Czech artists.
Evening Entertainment
A wide array of wine and other beverages are offered by the local Jet Set Bar, and its' night-time ambience is complemented by music from Prague's premier DJ's. After enjoying a nice day, you will certainly like the Hästens' luxury beds, which are made entirely of natural materials. These can be located in all thirty-one bedrooms, along with a DVD player, an LCD TV and other technical accessories that allow guests to use their iPods or surf the web. The ICON Hotel and Lounge, the winner of the 2011 TripAdvisor Trendiest hotel prize, is a follow-on success from last year's triumph of the "U Zlaté studny" hotel, which is located in Malá Strana (the Lesser Town) in Prague. In 2011, it placed first in a couple of world categories: the world's most luxurious hotel and the world's best hotel. Hence, Prague can certainly take pride in its' hotels!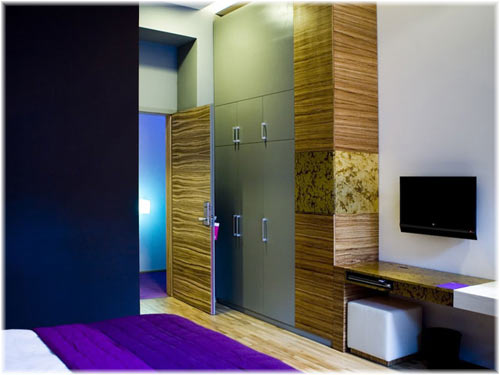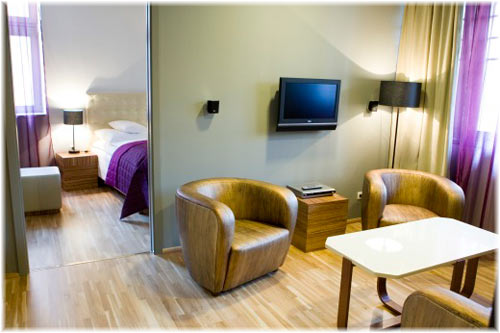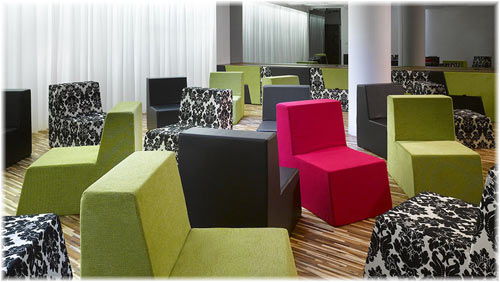 Website: www.iconhotel.eu