The Prague Spring festival is dedicated to classical music lovers, while the Jazz Festival is for jazz music lovers. It attracts musicians from all around the world and is usually held in the week 22nd-30th November, but check this at the Jazz Festival website. It is one of the oldest jazz festivals in Europe and was established in 1964. The Jazz Festival takes place in different Prague venues, including the Congress Centre Prague, Lucerna Music Bar, Rock Café and Reduta Jazz Club.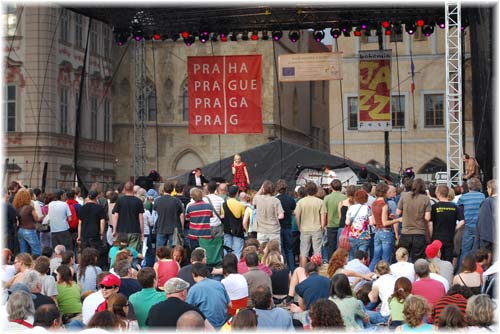 The year 2008 marked a change in the festival's dramaturgy; since then, the expeditions into waters of jazz can be more deep and wide than expected. As past years were concerned mostly about the classical forms of jazz, the 2008 dramaturgy turned the focus on some more progressive jazz forms, such as jazz-rock, acid-jazz, world music, blues, ska, funky, soul and others.
A few names from the festival's history: Mr ACKER BILK & HIS PARAMOUNT JAZZ BAND (1964 & 1982), DUKE ELLINGTON ORCHESTRA (1968), COUNT BASIE ORCHESTRA & OSCAR PETERSON & BIG JOE TURNER (1974), BENNY GOODMAN (1976), DIDIER LOCKWOOD (1984), STÉPHANNE GRAPPELLI QUARTET (1988), B.B.KING (1990) , CHICK COREA ELEKTRIC BAND (1991), DAVE BRUBECK QUARTET (1996), TONY BENNET & RALPH SHARON TRIO (1997), NEW YORK VOICES (1998), MAL WALDRON, ALBERT MANGELSDORFF (2001), RHODA SCOTT (2006) and other.