Rarely visited by tourists until 1989 and the fall of Communism, Prague is now one of the most popular tourist destinations in all of Europe. According to the Czech Statistics Office, around 300,000 British people visit the Czech Republic every year.
The city is located on both sides of the Vltava River in central Bohemia and is now the capital and largest city in the Czech Republic.  Home to over one million residents, there is also plenty to see and do for tourists.  In fact, the city has seen a boom since November 17th, 1989 and the Velvet Revolution, which freed the city from communist rule.
Prague is home to many famous cultural attractions, and much of the city is very beautiful.  One of the best ways to see it is by simply taking a walk along cobblestone streets while observing the fantastic architecture, churches and buildings that will line any route.  In fact, there are over 866 hectares of land listed on the UNESCO World Culture and Natural Heritage Register.  The city's history actually went back thousands of years and was first established around 200 BC by the Celts.  As a result, visitors can take in sites ranging from the time of the Holy Roman Empire to the Communist party.
There is also plenty of food and cultural events to take part in as well.  Visitors can enjoy classical concerts and operas or participate in the clubbing scene.  Both lunches and dinners can be had at relatively low prices, and don't forget to include a famous Czech beer to wash down the meal.  Shoppers won't be left out in the cold, as Prague offers many excellent and reasonably priced goods that are always available.
Take a Walk
One of the best ways to get a feel for the city is to take a walk.  The city is full of winding streets and alleys that will lead you past great shopping, pubs, and cafes.  Be sure to cross over Charles Bridge and check out a thousand spires that line the city.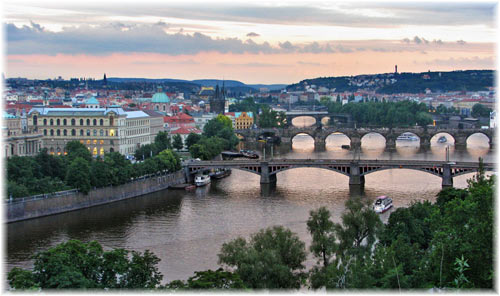 Why Is Prague so Popular?
One of the reasons that Prague is so popular is that there is so much to do in the city.  From clubs to concerts there is something for everyone.  The city is also home to numerous gardens and castles that visitors can tour.  There are also hundreds of pubs and cafes to take advantage of as well.  In addition, Prague is almost unspoiled since tourists really did not begin visiting the city until 1989.  There are also plenty of romantic walks couples can take along the cobblestones in the old part of the city.  In short, there is plenty to do both in daylight and after the sun sets to keep you busy all day long.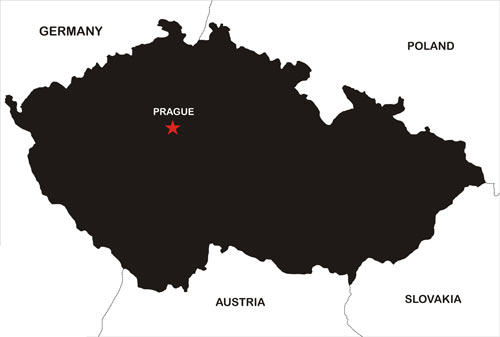 How Long Should I Stay in Prague?
Please stay as long as you would like.  It is recommended, however, to spend at least three days in the city.  That way you won't be rushed in seeing all the great sites, and you will have time also to stop and take in the city's atmosphere.
Why and When Should I Go to Prague?
The city itself is very compact and boasts an effective transportation system that makes it easy to get from one tourist spot to another, regardless of the season or the weather.  Prague can be very cold during the winter months and hot in the summer, so the best times to visit are in the fall and spring.  Prague is also a mixture of both the new and the old and has a wonderful collection of exquisite architecture, sites, shopping and food.  There is something for everyone in this bustling city.  In fact, many are so taken with Prague that 30% return for a second visit.
Modern Prague
There is still plenty of history to be seen in Prague, but the country is becoming more modern by the day.  This has some advantages, such that everyone in Prague speaks English, but it also comes with downfalls such as insane inflation.  Overall, it is still a great place to visit and take advantage of the modern things that the city has to offer.  There are great restaurants, great transportation and all tours are also well done, too.
Costs in Prague
As with any city, it can be expensive to visit.  That is why we decided to break down some prices in order to give visitors some idea of what they can expect to spend.
The Czech crown is divided into 100 hellers.  Notes come in denominations of 100, 200, 500, 1000, 2000, and 5,000Kc.  Coins are found in one, two, five, 10, 20 and 50Kc.  Do keep small change handy for such things as transportation and public toilets.  Also, keep smaller bills for use at cafes as breaking 2,000 notes can be a hassle.
Visitors can expect to pay around 4,000Kc to 4,500Kc for a double occupancy hotel room per night.  Of course, these prices are also in at least a three-star hotel in the prime tourist season.  Rates can be found much cheaper at other times of the year and on the weekdays.  A meal in a nice restaurant may run visitors around 500Kc for lunch and 1,500Kc for dinner without wine.
It is also advisable to tip at least 10%.  Much of Prague's economy is based around tourists, and the tip is not included in the final bill.  In pubs, restaurants and cafes, you can also round up to the next 10Kc or 20Kc if the bill is over 200Kc.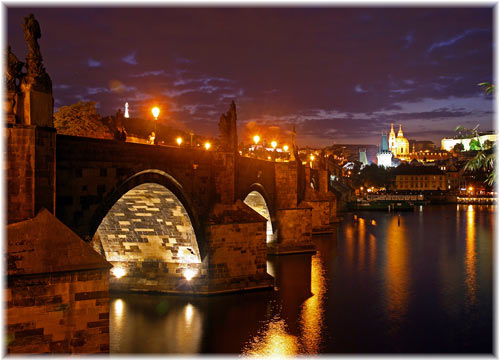 I can honestly say that Prague is my most favourite city in Europe. While in East Europe, I also had a chance to visit Krakow, Bratislava, and Budapest, as well as other cities but Prague is so charming, not to be missed by travellers. Although Prague is very crowded in the summer, still recommend stopping by.

While in Europe I visited quite a few cities. Bratislava was quite all right, Budapest – because I'd heard wonderful things I was disappointed, and found the city dull and gloomy. However, I would highly recommend Prague and Krakow. It had a young and exciting vibe with an upbeat shopping district and lively nightlife. Not to forget amazing architectural gems which can be seen at every step.