This old mining town in the foothills of the Krušné Mountains is a popular ski destination and is also known for its healing spas. Jachymov also has some good tennis courts and mini-golf facilities. The town offers great possibilities for cross-country skiing, hiking and cycling.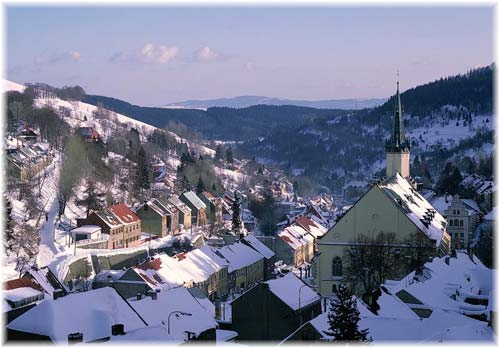 While exploring the town, do not miss the following sights: the Church of Saint Jachym, the mining open-air museum Barbora, the Royal Mint (Museum of Mining and Coin Production) and Jachymov´s Hell. Jáchymov´s Hell is an educational trail showing where uranium was mined under inhumane working conditions by thousands of men.
The history of Joachimsthal began in the 16th century when silver was found here. From that time, the city and the whole area grew rapidly and made Counts von Schlick one of the richest noble families in Bohemia. The Schlicks had coins minted, which were called Joachimsthalers. They gave their name to the Thaler and thence to the dollar. In the year 1523, the Reformation began. In the Schmalkaldic War (1546-47), Joachimsthal was occupied by Saxon troops. In 1621, many Protestant citizens and people from the mountains migrated to nearby Saxony.
In the 19th century, the town was the very important location of an administrative office responsible for mines and iron production. Mining was still a prominent department in this period. As well as silver ore, nickel, bismuth and uranium were also extracted. For example, there were also other industries, an enormous tobacco factory, together with facilities for the manufacture of gloves and corks and of bobbin lace.
Famously, at the beginning of the 20th century, Marie Curie Sklodowska discovered ore containing uraninite from Joachimsthal, and the element radium, for which she won the Nobel Prize in Chemistry until the First World War Joachimsthal was the only known source of uranium in the world.
The first radon spa in the world was established in Jáchymov in 1906. Soon afterwards, the renowned medical institution Radium Palace was built. In 1975, a new large medical facility was put into service, named after the academic František Běhounek.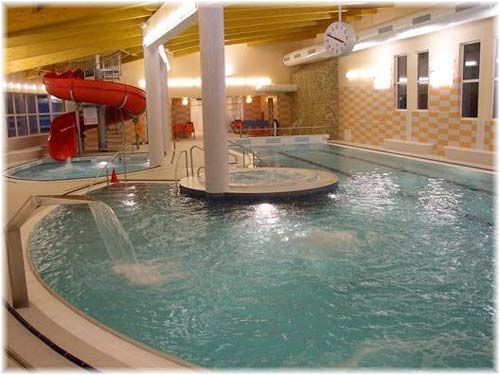 Getting there: the best way is to také the bus from Florenc station.