Jan Palach Square (Náměstí Jana Palacha) is a square situated in the Old Town, on the right bank of the Vltava River next to the Jewish Quarter. Unlike other squares in the Old Town, Jan Palach Square was formed at the end of the 19th century, making it one of the newest ones. Formerly called 'Red Army Square' changed its name after the 1989 Velvet Revolution in great honour of Jan Palach, the 21-year-old philosophy student who immolated himself to death in January 1969 as a protest against the Soviet occupation of Czechoslovakia. On the east side of the square is the philosophy building of Charles University, where Palach attended his lectures. Rudolfinum with the statue of Antonín Dvořák is another interesting monument marking this square.
Location: Náměstí Jana Palacha, Josefov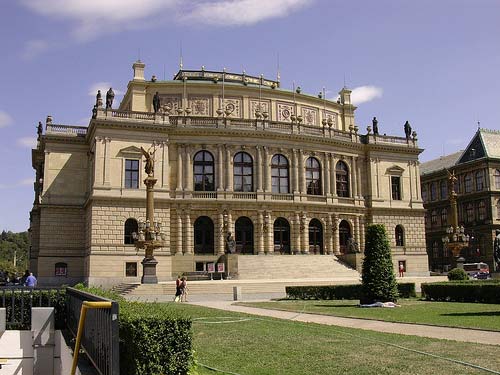 Memorial of Jan Palach
There is a small memorial placed on the sidewalk in front of the National Museum at the upper end of Wenceslas Square. The Memorial was erected after the fall of the communist regime.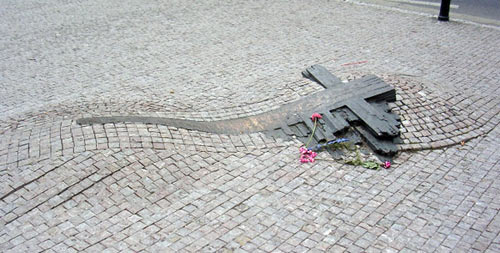 About Jan Palach
A university student, Jan Palach became a Czechoslovakian martyr when he set himself ablaze in protest to the Warsaw Pact intervention against the Prague Spring reforms, which liberalised government policies and human rights restrictions. Palach died three days later from his injuries. Palach's funeral erupted into mass protests against the government. Many Czechoslovakians mourned Palach and sympathized with his ideals, including Jan Zajíc, who killed himself in the same fashion as Palach to encourage his countrymen to fight the Warsaw Pact occupation of the Czechoslovakian nation. A little more than two months later, on Good Friday, Evžen Ploček also set himself ablaze in Jihlava. However, Ploček's protest went largely unnoticed since the media did not report his death. In 1989, twenty years after Palach's death, large scale protests were held in what became known as Palach Week, a precursor to the Velvet Revolution later the same year.