The Old Town area of Prague is a quaint quarter, perfect for locals and tourists to mingle, interact and enjoy some stunning architecture. There are some great local bars and restaurants, with the Kolkovna Restaurant being one of the best in an area where there are a lot of bars to enjoy. The fact that so many locals enjoy this restaurant gives it an authentic seal of approval. If you are looking for somewhere to enjoy traditional Czech cuisine or take in the surroundings of a traditional Prague pub, this is the place to be.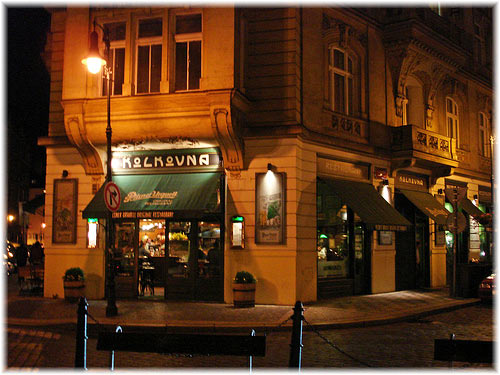 Traditional Czech Meals Are Available
One of the best traditional Czech meals includes bohemian cabbage pancakes, made traditionally. These pancakes are considered a savoury treat and contain smoked sausage, pork, potatoes, sauerkraut and sour cream and garlic. This traditional local delicacy can be enjoyed for only 175 CZK. Other traditional Prague meals include Pilsen Goulash, roast duck and even Moravian "Sparrow". The wide range of Czech foods means that if you want to experience true local culture, this bar is one of the best places to do it.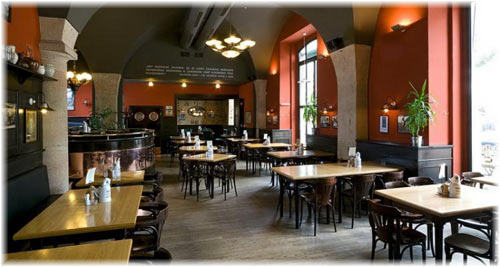 Bar Snacks at Great Prices
Although the restaurant facilities are great, many people prefer the bar snacks and meals which are the perfect accompaniment to a great evening. The bar provides a wide range of lager, dark beers and wine, and the additional snacks mean that people can soak up the alcohol and not be too bad for wear. Some of the snacks include hamburgers, wings, ribs and chilli sausages. With some of these snacks starting at 75 CZK, few better places in Prague to sit and watch the world go by.
The Kolkovna restaurant gets very busy in the evening, and if you are looking to eat, it may be best to make a reservation. Whether you are here to drink, eat or make the best of both offerings, the Kolkovna restaurant is one of the best bars you will find in the Old Town region.
Address: Kolkovna Restaurant, Old Town, Prague 1