Lapidarium with eight exhibition halls where you can admire sculptures is among most beautiful museum exhibitions in Europe. This branch of National Gallery is located in an art nouveau pavilion in the Exhibition Grounds (Vystaviste). Gallery contains over 400 stone sculptures from the 11th to the 19th century; these priceless original sculptures have been collected from all over Prague. One of the exhibits is a beautifully ornamented column from the crypt of the Cathedral of St Vitus. Other original statues are from the Charles Bridge, Lions of Kourim, and oldest surviving stone sculpture – parts of the Renaissance Krocin Fountain (once stood at Old Town Square).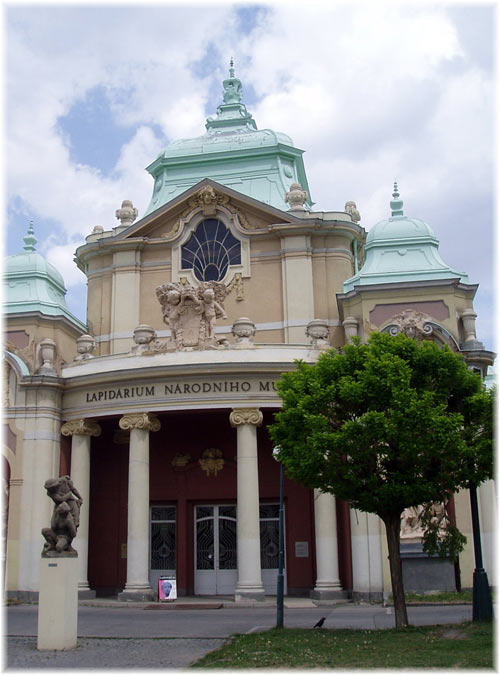 Location: U Vystaviste, Holesovice (metro C to Vltavska or Nadrazi Holesovice or tram #5, #12 or #17 to Vystaviste).
Open daily except Mondays: Tuesday – Friday 12 p.m. – 6 p.m., weekends 10 a.m. – 6 p.m.
Admission: Tickets cost 40 CZK; leaflets in English and other language available.