The Mystic Sk8 Cup is an event related to the World Cup Skateboarding. The Cup is traditionally a very popular event in Prague.
The world's best riders compete in three disciplines – street-style, vert and bow. The bowl discipline is new here and very attractive, as the bowl park was designed by legendary skateboarding figures Dave Duncan and Brian Patch. Every year there is the main prize (in 2008 it was 50,000 USD). The contest is also open to girls, who compete for $2,500 in the street-style contest and invert and bowl exhibitions. There are of course also workshops and a lot of good music.
A large number of visitors, about 10,000 people both local and from all over the world, form the unique audience. They know what is going on in the skate world, so the spectators and supporters form an integral part of the event and help to create a unique atmosphere. The atmosphere is also helped because the world comes to Prague just for them – over 200 professional riders from 25 countries, including the world's best from the USA, Brazil, Australia and Europe.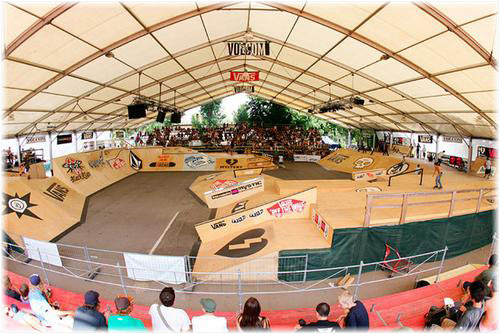 Venue: Stvanice Island
When: usually the first Friday to Sunday in July
Tickets: from 320 CZK/day, 590 CZK/3 days
Webpage www.mysticsk8cup.cz