Regrettably, lots of Prague waiters still believe that their patriotic duties extend to cheating foreign customers. In some lower-end venues, like pubs, waiters will total up your bill on a piece of paper and give it to you. Closer examination will usually show that this bill has been inflated. Always get an idea about what price your bill is before asking for it and, should there be an obvious discrepancy, query it. You might be charged more for side dishes that are actually included in the meal's overall cost. Often, the quantities involved are trivial, but such attempts to trick people are carried out because lots of tourists won't challenge any dubious calculations.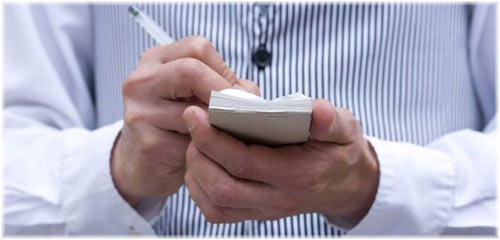 Know that there's no 'service charge' in Czech restaurants, although many who cater for foreign customers attempt to rip them off by pretending that there is. The size of these charges is variable and is often as much as twenty percent. Always refuse to pay any charges like this. Instead, give a tip to the waitress or waiter personally, then you'll be sure that no 'service charge' will be pocketed by the owner of the restaurant.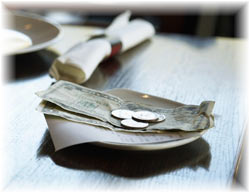 Always bear in mind that Prague restaurants do not offer anything for free – if a waiter suggests you have French fries with your meal, and you agree to it, you will be billed for them.  Mayonnaise,  sauces and bread – in fact, just about anything you can think of has a related charge.  Many restaurants also issue a cover charge (a 'couvert'), which all diners have to pay even if they don't eat anything.  This is not a con trick; it is simply the procedure that is conventionally followed. If a menu hasn't got any prices listed, then always ask for these.  Do not be afraid of any language barriers and make sure you know precisely what it is you are going to be paying for.  If a dish isn't available and the waiter offers a substitute, ask how much it is. Always return anything you do not want and did not order straight away, like bread and butter or any side dishes.  Do not just leave these to the side and hope that they don't show up on your bill at the end.  More importantly than anything, though, do not allow paranoia to destroy your dinner.
Most of the overcharging occurs in tourist-focused restaurants across the centre of the city.  So, provided you aren't dining in Wenceslas Square or Old Town Square, you are unlikely to encounter this.
Prices
Lunch for one in a pub – 100 to 150 CZK
Dinner for two in a mid-range restaurant – 500 to 600 CZK
Lunch for one in a sandwich bar around – 70 CZK
Combo meal at KFC or McDonald's – around 115 CZK
Domestic Beer (0.5 liter draught) – 35 CZK
Imported Beer (0.33-litre bottle) -60 CZK
A shot of vodka or Whisky – 30 to 50 CZK
Water/Coke/Pepsi – 35 CZK