Located high on Petrin Hill, Petrinske Terasy Pub offers some of the best views you will find of all of Prague.  This former priest's rectory is a great place to stop in and warm up while enjoying a drink or a cup of coffee.  If you are in Prague during the summer months, definitely put this stop on your list as the pub will open up a large terrace where customers can take in the sunshine and watch the sunset over the city in a sight that you will never forget.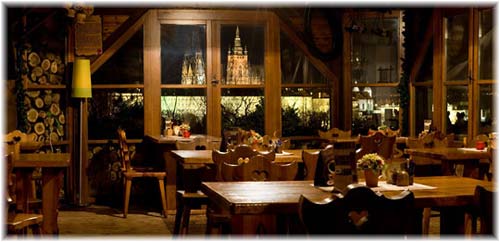 There are two ways to get to the pub depending on much of a workout you want on your way up the hill.  If you want some exercise, you can take the ten to fifteen minute walk up the steep hill passing through gardens and apple orchards at the same time.  Or, if you don't want to work so hard, you can take the funicular railway.  Just make sure that you get off on the first stop and then take a right as the pub will be about 200 meters away.
If you are looking for something a little bit fancier, try Nebozizek Restaurant with sights just as pretty no matter what time of the year.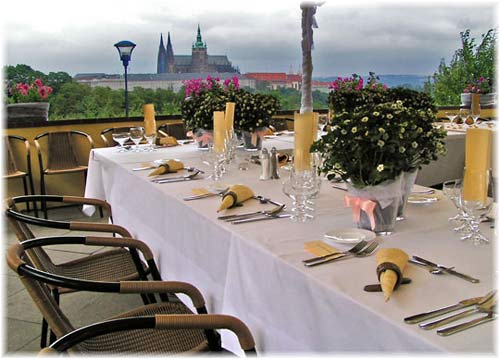 Address:  Seminarska Zah. 13, Lesser Town, Prague 1