Getting from or to the airport on time always tends to be a bit stressful. And especially in Prague, getting from the airport by taxi or public transport is never easy, or at least there is a risk you will be overcharged. But the great news is that you need not worry anymore, as the Prague Airport Shuttle is at your service and is guaranteed to make your trip far more relaxing.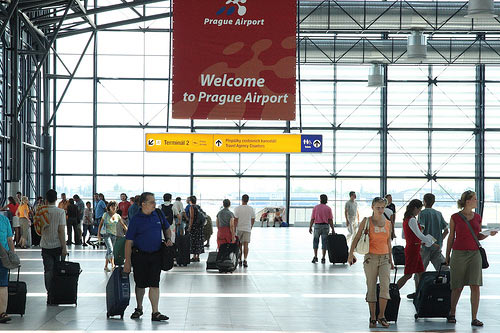 Prague Airport Shuttle has been transferring passengers to and from Prague Airport for many years. And from now on, due to an expansion, the service has been extended, covering all Prague districts. The Prague Airport Shuttle provides a cost-effective point-to-point transfer between the airport and any address in Czech Republic, one-way or a roundtrip. The charges listed on their website are set rates that do not vary with the hours of service and are not influenced by traffic jams or other factors.
Our fleet is based on the new generation of Mercedes Benz, which are fitted with 9 seats. Technological innovations onboard include three-point seat belts, two-fold air-conditioning, ESP & ABS and a separate luggage compartment in all vehicles. Airport Shuttle assures safety for the little ones, too, providing child seats to families on request absolutely free of charge.
You can book Shuttle services by phone and via the internet.
They will assure you of top quality service, effective transport planning and reduced waiting time, all part of the Airport Shuttle package.