If you wish to try some different Czech brews, head straight to the Prague Beer Museum, which has 30 regional Czech beers on tap. You can buy 1.5dl glasses of all 30 beers for 360 CZK – not forgetting that they are free if you drink them all in 90 minutes (though not many visitors do)! Beer cocktails and a limited range of food and snacks are also available. It is worth pointing out that the Beer Museum is almost opposite "Lokal", which serves the best tank Pilsner Urquell in the centre and does good value food.
30 taps look almost obscene lined up next to one another at the sleek bar. It's a smart idea to open somewhere like this, especially as there is increasing interest among Prague bars to serve smaller-scale and craft beers and increase interest from customers in trying out new beers.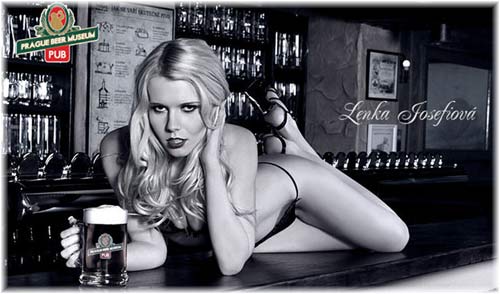 The décor of the place is what gives the place its name. It is on the opposite spectrum of the minimalistic Czech décor of an Ambiente Lokal or the Spartan interior of a typical hospoda. The décor is closer to a Bohemian Café or social club, with tapestries, photos and dark wood. However, the idea was not to build a snobbish upscale location but rather quote Bohemian culture's romantic history. The main face of the bar is Lenka Josefiova, and her retro look is perfectly suited to the location.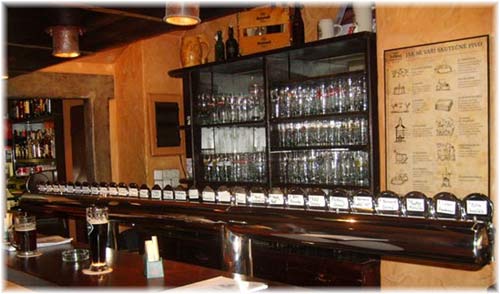 The goal of this pub is simple: to serve the freshest possible beers (all the beers are served unpasteurized) at locally friendly prices.
Address: Prague Beer Museum Pub, Dlouha 46, website