At the southern periphery of Prague is a territory that could have been, instead of Prague Castle, the centre of our capital city and the Czech country. At both the banks of Brezansky potok, there once was an extensive Celtic oppidum introduced to you by the educational footpath.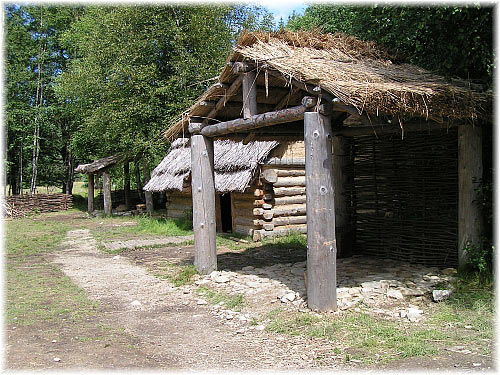 The fortified Celtic settlements, known as an oppidum, were extensive business centres, territorial management and spiritual matters, something like a capital city of the whole tribal territory. The oppidum among Tocna and Dolejsi Breznany originated from the sixth century BC and was placed on the hills above the Vrezanske udoli. The southern part, which is located outside the capital city border, is called Zaviost, while the northern one, the one in Prague, is called Sance. Both parts were connected by a continuous line of fortifications around nine kilometres long, and the total area of the oppidum is 170 hectares.
Its area is the most extensive Celtic settlement in the Czech Republic and one of the biggest in Europe. If you want to see it with your own eyes and make a nice trip to nature on your summer afternoon, there is nothing easier. You get to Namesti Antonina Pecaka by bus 173, 341, or 342 to the station Tocna, from where you continue to follow the yellow tourist signs through the street Na Strankach the end of which is the welcome panel for the tourist route you are on.
You will go to a nice forest park most of the time. There is a steep hill at one spot, and your reward for climbing it is a view to Zbraslav from a mountain terrace above the Breznske udoli. After returning to the road, you will continue by the Vltava river to the remains of the Zavist settlement.
The whole educational road is about two kilometres long, has eleven information stops, and is clearly marked for tourists. The Celtic find is the Celt warrior head found in Msecke Zehrovice, not far from Prague, in 1943. It is deposited (together with other Celt finds) in the Prague National Museum.
The fact is that Celts used to live in Prague's vicinity and that the settlements were densely populated. Celts came to Bohemia between the 5th and 4th centuries BC, and one of their tribes, the Boii, gave it the name Bohemia. This tribe also dwelt in Bavaria, which means that the Celtic settlements stretched from Prague to France. There are some theories about Czechs being their descendants. It appears that Celts didn't come here thanks to the wars and attacks described in Roman history books; there was a gradual development from previous cultures.