Prague Christmas markets start on 26 November and run daily throughout December until 1 January. Markets are usually open from 09.00 until 19.00 (food stands until midnight). Major markets are located around Wenceslas Square and Old Town Square, while smaller ones can be found around Havelska Trziste, Namesti Miru and Namesti Republiky. Another one is located at the Prague Exhibition Grounds, Vystaviste. But probably the most beautiful in the Old Town Square market where a giant Christmas tree lights up the centre of the square, while space around is transformed into a marketplace with decorated wooden huts and market stalls selling all kinds of small crafts and Czech delicacies including carved toys, bobbin lace, ceramics, glass figurines and Christmas ornaments. To soak up the market atmosphere even more, why not try some tasty gingerbread cakes, barbecued sausages, hot punch and mulled wine while street performers, local and international choirs, along with musical ensembles, take care of your entertainment?
The Old Town's Square
26th November 2011 to the 1st January 2012
This Xmas market is the busiest and prettiest one in Prague. Small stalls are slotted in around the statue of Jan Hus, surrounded by the centuries-old architecture of the Renaissance, Baroque and Gothic periods. This market is characterised by a Xmas tree decorated with 100's of lights lit up each evening once it starts to get dark (normally about 17:00). A stage is set up each year for open-air short plays and Xmas concerts.
The Wenceslas Square
26th November 2011 to 8th January 2012
This is an additional big Xmas market situated in the city's centre. It can be found in Wenceslas Square's lower area and is normally characterised by a Xmas tree that is artificial.
The Republic Square
25th November to the 24th December 2011
A Xmas market close to the Palladium's department store just a short walk from Wenceslas Square and Na Příkpě street.
The Peace Square
20th November to the 24th December 2011
This local Xmas market is situated on Prague Two's appealing Náměstí Míru at the front of the impressive Church of Saint Ludmila. The tradition is that it is the 1st Xmas market in Prague to open each year. This market is considerably less busy than those in the centre and is frequented mainly by local people.
The Exhibition Grounds At Holešovice
9th to the 18th December 2011
This 'Exhibition Grounds' Xmas market in Prague Seven is normally combined with a weekend entertainment program. This year, a handicraft and pottery fair will operate from the 9th to the 11th of December.
Prague Christmas Markets Have a Long Tradition
The main idea is to bring people together to share the holiday spirit and enjoy Christmas carols, hot food and mulled wine. But the markets are not just about shopping. They are all about feeling that special Christmas atmosphere. Sellers offer you a great opportunity to buy some unique gifts and the experience of strong traditions being kept alive. They bring the true meaning of Christmas to life.
Christmas is the most important celebration in the Czech calendar. From 24 December to 1 January, most Czechs have extended family holidays; consequently, the Prague streets become even more full of life. Just before Christmas, fishmongers bring in carp by the barrelful, drawing everyone into the Christmas mood. Christmas Eve is a day of abstinence from meat, and for that occasion, most families prepare fried carp served with a potato salad.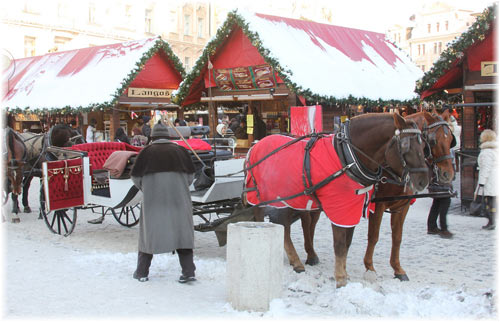 New Year's Eve dinner is also a great celebration: some families serving boiled pig's head with grated horseradish and apple; some make dinner in arty-style with plates of snacks and bottles of sparkling wine. But most young people head to the streets as on New Year's Eve there are spectacular views of fireworks and a mellower pace at Prague Castle or Vyšehrad.
Enjoy the festive atmosphere and share your kindness and love this time of the year! Christmas in Prague is just wonderful!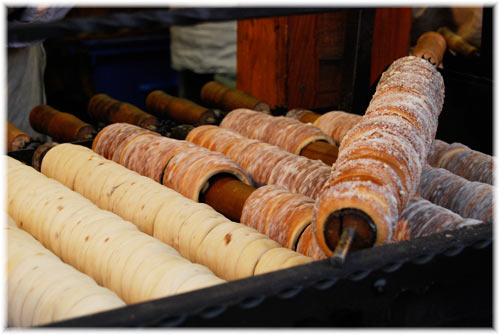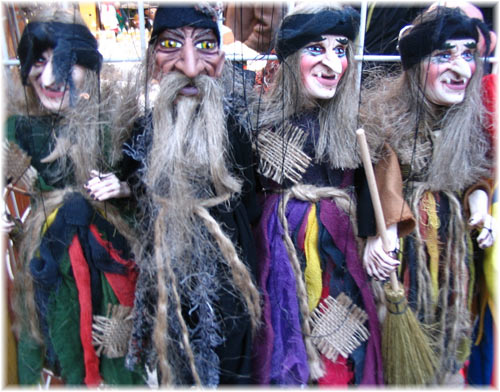 24 December – Christmas Eve
25 December – Christmas Day
26 December – St Stephen's Day
31 December – New Year's Eve
Tip: Around Christmas, Prague becomes very crowded, so booking a hotel room in advance is essential to guarantee the standard of accommodation that you want.