The museum was built between 1896 and 1898 is devoted to the history of Prague from prehistoric times to the present. It includes Langweil's three-dimensional model of Prague from the first half of the 19th century, made from paper and wood and measuring about 20 square meters.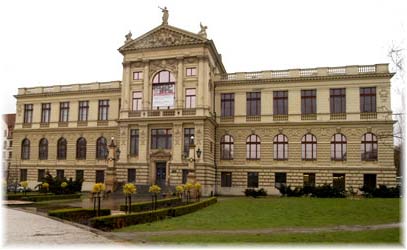 Location: Na porici 52, Prague 8; www.muzeumprahy.cz
Getting there: Metro B, C – station Florenc.
Open from 9 am – 6 pm Tue-Sun.
Admission: First Thursday of each month, admission is just 1 CZK, normally 100 CZK; admission free with Prague Card. 
Historical Prague Collections

The history of Prague and its people from ancient times until 1784, when Prague came under a single administration, partially closed due to the installation of a new exhibition. Worth seeing is Langweil's Model of Prague from 1826-1834 – a unique and very attractive exhibition item in the museum.
City Museum of Prague – the Muller Villa
While many twentieth-century buildings evoke a strong emotional response, only a handful of small-scale works have the same effect. Within this category belongs Adolf Loos' Villa Muller in Prague, whose fascinatingly varied interior is among the most sumptuous modernist spaces.
Location: Nad hradnim vodojedem 642/14, Prague 6; Directions: Metro Line A to Hradčanská stop, then tram 1, 18 Ořechovka stop.
Opening hours:
April-October:
Tuesdays, Thursdays and weekends: 9 am – 6 pm
Tours begin at 9 am, 11 am, 1 pm, 3 pm and 5 pm
November-March:
Tuesdays, Thursdays and weekends: 10 am – 5 pm
Tours begin at 10 am, 12 noon, 2 pm and 4 pm Tue, Thu, Sat, Sun: 9 am – 6 pm.