If you have visited Prague before, you will agree, there are plenty of good looking women here. They are stylish, indulging themselves with good looking clothing. Many supermodels have come from the Czech Republic, like Eva Herzigova, Hana Soukupova, Karolina Kurkova, Daniela Pestova and many more. Considering the beauty of the girls combined with the magnificence of the city, it is no wonder, so many commercials are shot in Prague.
If you like fashion, you will find many interesting boutiques across Prague. Famous Czech designers include Klara Nademlynska, Helena Fejkova, Ivana Follova or Hana Stocklassa.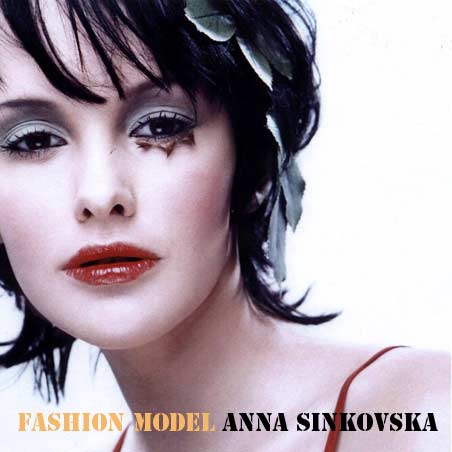 The fashion sense of the Czechs is daring, colour-charged and jaunty or if you are a sceptic, completely wide of the mark. Designers generally fall into 2 camps: edgy, urban and aimed at the nation's youth, or elegant and chic with a particular tinge of eccentric flamboyance that defines them as undeniably Czech. One good means of exploring each side of Czech fashion is to observe the yearly, polar opposite shows of Prague Fashion Weekend and Code Mode. Code Mode displays designers who are independent and offer all things from funky jewellery to re-cycled handbags all in 1 place. Prague Fashion Weekend is more of a showcase of sophisticated styling with the leading brands and designers. 'Pop-up' stores, recently, have been making their presence felt in several fashionable local areas.
Design Shops
The streets in and around the Old Town house a collective of Czech designers including Timoure Et Group, Bohčme, Hana Havelková, Klára Nademlýnská,  Jozef Sloboda, Tatiana, NavarilaDesign, and Ivana Follová. Denisa Nova's Old Town showroom is a rising fashion hotspot.
Belda Jewellery – A showroom of a family-run firm currently making modern pieces following their own designs and in cooperation with other contemporary designers and high-quality reproductions and new jewellery from designs by the 19th-century artist Alfons Mucha.
Klara Nademlynska Boutique – Boutique of one of the most famous and successful Czech fashion designers, designed by Olgoj Chorchoj.
Sejto – Hand-screened fabrics, textile accessories, home accents, fashion.
Bohéme – Modern Czech clothing store for women. Location: Dusni 8, Prague 1
Tatiana – Selling beautiful ladies' clothing. Location: Dusni 1, Prague 1
Timoure et Group – Tailor-made coats, suits, trousers, jackets and sweaters. Location: V Kolkovne 6, Prague 1
Kubista and Modernista
These two shops are two of the chicest design boutiques in Prague and offer some of the best and more unusual souvenirs of your visit. Both capitalise on Prague's extraordinary outpouring of cutting-edge design during the first half of the 20th century. The first, Kubista concentrates on superb reproductions of Czech Cubist works, including ceramics and furniture, and selling several original pieces. Fittingly, it is located in the Cubist House of the Black Madonna. Modernista, by contrast, concentrates on slightly later works, with reproductions of pieces by Adolf Loos and Functionalist designers.
Designers
Anne Fontaine
www.annefontaine.cz
Location: Masná 12, Prague 1
E-Daniely
www.edaniely.cz
Location:Duškova 14, Prague 5
Galerie Módy-Lucerna
Location:Štěpánská 61, Prague 1
Ivana Follová
www.ivanafollova.com
Location: Vodičkova 36, Prague 1
Ivana Follová Art and Fashion Gallery
www.ivanafollova.com
Location: Mezibranská 9, Prague 1
Hana Havelková
www.havelkova.com
Location: Dušní 10, Prague 1
Helena Fejková
www.helenafejkova.cz
Location: Štěpánská 61, Prague 1
Klára Nademlýnská
www.klaranademlynska.cz
Location: Dlouhá 3, Prague 1
Radka Kubková
www.kubkova.cz
Location: Dušní 10, Prague 1
Tatiana
www.tatiana.cz
Location: Dušní 1, Prague 1