Hooters sexy girls in very short shorts and sweatshirts in orange and white colours smile also at Czech clients from today. The American chain has opened their first restaurant in Eastern Europe in Prague today.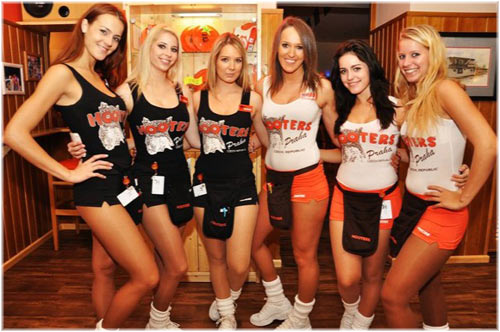 The American owners of the company, who have sold a licence in up to dozens of countries, are particular that everybody not only eats well in their place, but also will carry away a strong experience. This is to be ensured not only by sports broadcasts on screens, but especially by shapely waitresses dressed in tight orange shorts and tight-fitting white sweatshirts.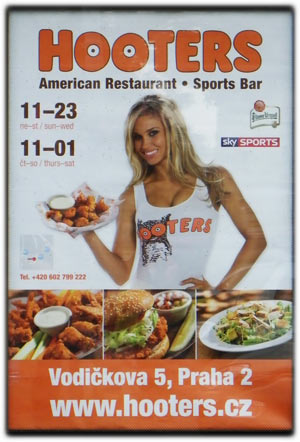 Petite as well as tall, with big breasts as well as with less developed ones, blondes and brunettes; simply, everybody will find the right waitress. They all speak English in addition to Czech. When selecting staff, it is not only their appearance which is decisive, but also the overall impression, pleasant character and willingness to display joy and enthusiasm.
Girls will take a customer in the place, accept an order, bring food and drink and also hold
a conversation with the customer – about football, for instance. But more intimate activities, such as pawing and embracing, are not allowed.
The Czech and Slovak girls are trained by 14 American Hooters girls. And they teach them not only to keep smiling, and be pleasant under any circumstances, but also how to cope with rollicking or importunate customers. It is expected that two-thirds of the clientele will consist of men, just like anywhere in the world.