According to reports from some Prague tourists, local police authorities and card issuing associations, Prague taxi drivers try a new card trick to rip off tourists.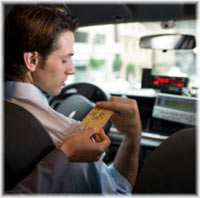 When a passenger pays by card, the driver inserts the card into the terminal and asks the passenger to enter the PIN. Then the driver returns the card – though not the same one  – and keeps the original card to take money from an ATM. Passengers returning at night to their hotel may be drunk or unfocused and do not recognise that the driver returned a different card to them. Another common trick amongst dishonest drivers is that a taxi driver enters the wrong amount, especially if he realises that the customer is not well-focused or is drunk. For example, instead of entering 800 CZK, he enters 8000 CZK and asks the passenger to confirm the transaction by PIN. The driver then tells the customer he is unable to provide a receipt because the terminal is broken, and by the time the customer realises from his bank statement that he paid too much, it is too late. The last trick with the card is that the driver makes two transactions and does not give the receipt to the customer, claiming that there is some problem with the terminal.
Therefore, it is wise not to pay by card, or if you have no other choice and you must pay by card, be very careful. If possible, do not let the card out of your hands, but instead insert it yourself into the terminal, or at least watch your card all the time.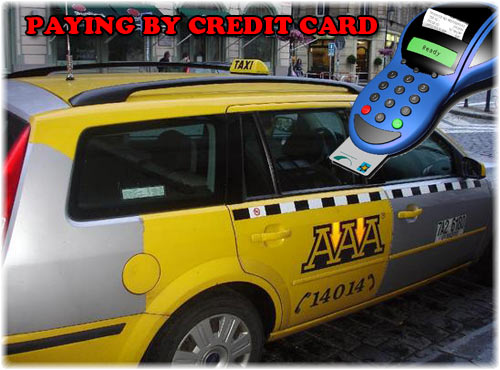 Source Czech Press, DEC 2010