Reduta is Prague's legendary jazz club where significant Czech jazz musicians like Mirloslav Vitous, flautist Jiri Stivin and Karel Ruzicka have played. It was founded in 1958 as a place primarily for Czech jazzmen, while stars from other countries played in larger halls. The club was feared by the communist government because jazz carried treasonous ideology. It was the same story as with rock music, but jazz wasn't too discriminated against.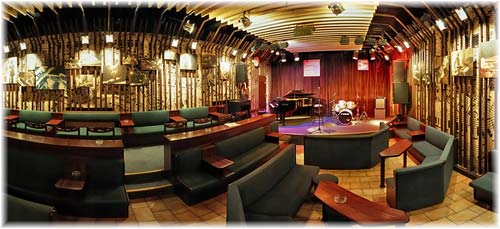 All kinds of jazz are played here, from traditional jazz to modern jazz or jazz-rock, including also swinging big bands and blues bands.
Reduta is in the downtown area next to the Rock Café Club. The club's walls are decorated with photographs of jazzmen and they are covered with many notes, so they look like notepaper. After the Velvet Revolution in 1989 this place was often visited by Czech ex-president Vaclav Havel. Also ex-president of the USA Bill Clinton played there as a saxophonist. The club isn't too large but it is still able to host a small theatre. That theatre is well known by its 'text-appeal' shows that continue the tradition of criticising the government and society through intelligent humour. There is a black-light theatre too.
Address: Narodni 20, Prague 1; website