The biggest and probably best-known Vinohrady park (Riegrovy Sady) is a popular local attraction, especially during the summer. One of the Riegrovy Sady's prime attractions is a huge, well-shaded beer garden. Beer is served in real glasses, and munchies are available. The beer garden has a large screen showing football matches and other sports events, and you can also enjoy a game of table football here. There is also a Park Café restaurant next door, with space for sitting outside in the summer.
Riegrovy Sady is also a nice place for sunbathing, frisbee tournaments, and other sports. There is an excellent play area conveniently situated next to the beer garden. You may have to hike to reach Riegrovy Sady, but you'll be rewarded with a scenic walk along the way.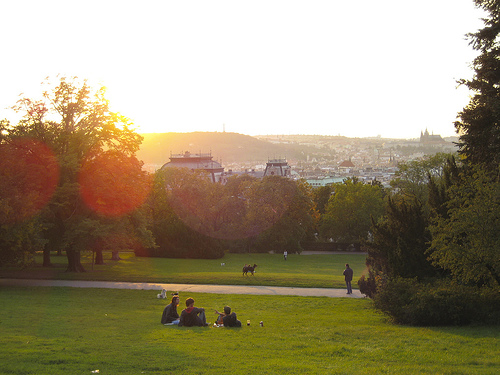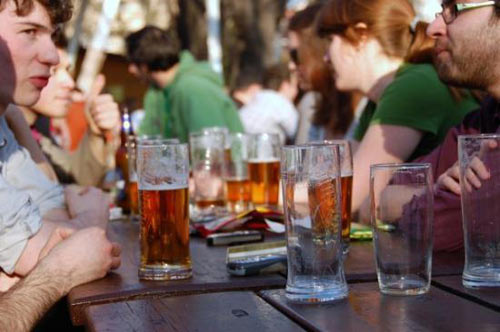 Getting there: take tram no. 11 to the Vinohradská Tržnice stop, and then turn onto Budečská from Vinohradská.