In every single large city in the world, stories emanate about unsuspecting tourists being conned by unscrupulous taxi drivers, keen to exploit their lack of knowledge when it comes to local pricing and there lack of comfort in a foreign land. Unfortunately, Prague is a city that is not exempt from this and, although this practice is widespread throughout the world, it is something that people are still shocked by when visiting this seemingly cosmopolitan city; a city that they believe in having shaken off its darker history and moved in line with the wealthier nations in Europe.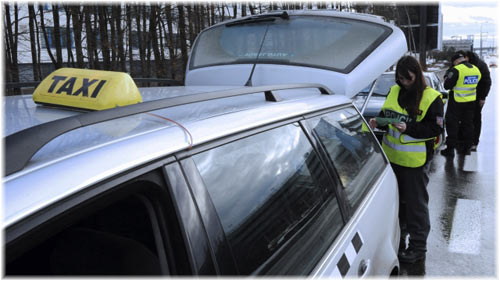 The main problem with the taxi industry in the Czech Republic, particularly Prague, is that there are rules to prevent taxi drivers from raising their fares when they take on an unsuspecting tourist. These are not enforced at all, though by the police, and therefore, taxi drivers continue this practice with impunity, aware that they will never be caught. So it is clear that the authorities are not willing or able to help the tourists in this area, so what can tourists do to help themselves?
The first thing to do is to ensure that you are aware of local taxi prices before you even arrive in the city. The larger taxi companies will have their tariffs available online for you to look at, and you will be able to get a good feel regarding how much you should expect to pay. For example, a taxi from the airport to the city centre should cost about 550 CZK, but some taxi drivers will often double or even triple this! For a better chance of getting a good price, many hotels will offer airport pickups, and generally, these are priced very reasonably – take advantage of this wherever possible.
It is also prudent to agree on a price with the taxi driver before you start the journey. Many of the taxis in Prague don't even have a meter, so you will be unaware of how much you are accumulating as you drive. Obviously, it is tough for a taxi driver to say exactly how much it will cost them to take you to a certain area before they drive, so that they might quote slightly high. Even so, paying 50 CZK over the price you would have paid is preferable to getting to the destination and finding that the taxi driver expects you to pay double the standard price!
So, as long as you have your wits about you, agree to a price first and don't allow taxi drivers to use their local knowledge to bully you into payment; taking a taxi in Prague should be a reasonably stress-free experience! They are safe as well, unlike the taxis operated in some other Eastern European cities!
From Airport to the City Centre
When you arrive at Prague Airport, you may choose to continue your journey by taxi. The taxis are waiting for you outside the arrivals hall, or you can book a taxi online with Prague Airport Transfers. A ride from the airport to the centre of Prague should cost you about €25. It is advisable to avoid using unregistered taxis.