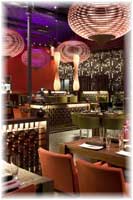 SaSaZu is the hottest dance club in Prague meant to draw in the international throng of club-goers. The club's 5,000 m2 of space will accommodate about 2,000 people. World-famous celebrities and DJs who visit and the sleek interior of this new club make it a popular nightspot. Like the tony nightclubs in New York City, SaSaZu's was once home to an old-fashioned slaughterhouse. Today SaSaZu's has been turned into a state of the art club with sound and lights and an upmarket Asian restaurant. Located in the up-and-coming quarter of Holesovice, already home to several factories-turned dance clubs, SaSaZu is right at home. Thanks to SaSaZu, Prague may become famous as a night-clubbers paradise.
Sasazu'schef prepares delicious meals you will not soon forget. Chef Shahaf Shabtay uses five different cooking techniques that come from southeastern Asia to prepare such dishes as Otak Otak, Sambal, Flame, Roti or Tai Tai Grill. Shahaf Shabtay offers Team Building training through his popular Cooking Classes, a relaxed and fun atmosphere, where you will create exotic dishes and learn new cooking techniques, allowing you to surprise your loved ones.
Chef Shabtay earned a place in the Michelin Gastronomic Guide 2010! SaSaZu is one of only 5 Restaurants in Prague in the Bib Gourmand category. One of his creations is the Hong Kong roll. During one of his visits to Hong Kong, Chef Shabtay was inspired by the local Vietnamese'sresourcefuloriginality. Hong Kong is one of the most expensive cities in the entire world, yet the Vietnamese take some of nature's best but most inexpensive ingredients and blend them into a dish that bursts with flavour. One result is the Hong Kong Roll.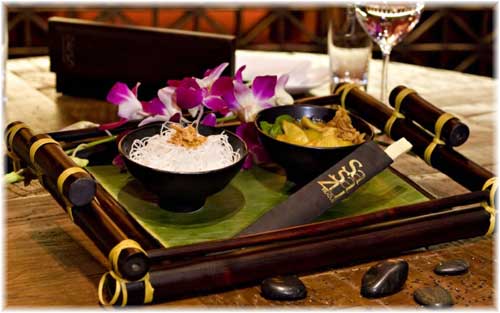 SaSaZu's has the capacity to accommodate 140 guests. The restaurant is suitable for smaller business meetings.  So if you're looking for a world-class Asian, this is the best choice in Prague. Be sure to book in advance, especially for Thursday, Friday and Saturday night.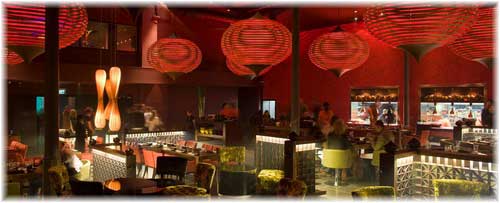 Address: SASAZU, Bubenské nábreží 306 (inside the Holešovice market), Holešovice;