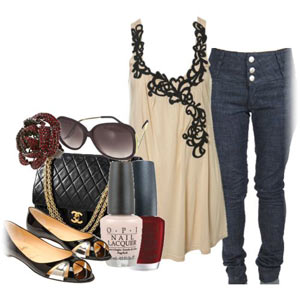 Shopping for clothes is heavily discussed among female tourists to Prague and for a good reason: although several overseas retail outlets (Next, Mango, Mexx, Zara, H&M, Top Shop and Benetton) have appeared in Prague's ever-present shopping arcades, much of the items sold in mall shops are still expensive, badly made, and lagging behind the rest of the globe in fashion. To worsen things for shoppers in Prague, a recently conducted sting at a mall-based in the centre exposed that an alarming quantity of stores was stocking fake designer clothes and bags. Connoisseurs of fashion and people who want a great deal usually take their money over the border with shopping trips to Dresden in Vienna, where prices are substantially less.
Beginning late in August, make the most of the sales of the summer. From January to mid-February is a great period for buying pants, jackets, sweaters, and other hot-weather clothing for a bargain price. Fall fashion starts following the sales in the summer; the joyous colours and cheerful spring florals surface in February, and the summer products are in shops once Easter is over.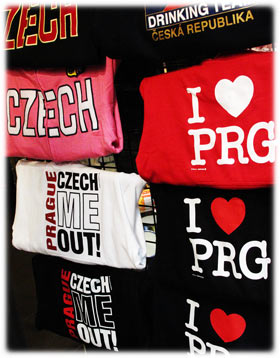 When purchasing clothing, try wearing them before you commit to buy them because the size isn't always standard and can be exasperatingly small. Also, returning a purchase for a refund can be a chore. You can return clothing up to thirty days after purchase for a complete reimbursement, exchange or shop credit using your receipt. This often doesn't apply to sale items, though. You can sometimes exchange the product with no receipt, although the policy on this will differ in each store.
Tip: Try on any clothes you are considering buying. Do this not just because the sizes are not always reliable (and can often be too small) and because taking back a purchase can be problematic. With your receipt, you are allowed to return clothing for 30 days following your purchase for total store credit, exchange or refund. This is inclusive of sale products. If you haven't got a receipt, you may be allowed to exchange the product still, although policies will differ in each store.
Helena Fejková Gallery
Helena Fejková is one of the best-respected designers in the Czech Republic, and this is her store. Here you'll be able to try men's and women's fashion, as well as take a ride in the rare "paternoster" elevators there (be warned, they don't stop, so you have to hop out when you get to your floor)! It's found at Štěpánská 61, New Town (first floor of Lucerna Palace) and the closest Metro station is Můstek. Open Monday-Friday 10am-7pm, Saturday 10am-3pm.
Ivana Follová Atelier
This boutique has some innovative clothing designs, most of which are understated yet incredibly original. A highlight is the selection of really unusual hats and headpieces the store offers. It's located on Mezibranská 9, New Town, with the closest Metro station being Můzeum. It's open from 9 am-2 pm. Monday-Friday or by appointment. Visit the website at www.ivanafollova.cz.
La Femme Mimi
This fashionable store sells clothes that combine European and Asian styles, most of which are made from materials imported from the Far East. It also sells loads of different accessories and handbags too. The shop is in Havelská 1, Old Town and the closest Metro station is Můstek. It is open every day from 10 am-6:30 pm, and the website is www.lafemmemimi.com.
Parazit
When this shop was opened, the owners promised that they would bring something unique to the world of fashion, and they have certainly managed to do this! You'll have to visit them to see exactly what we mean. It's found on Karlova 25, Old Town and the closest Metro station is Staroměstská. Opening hours are Monday-Friday 11 am-8 pm, Saturday 11 am-7 pm, and the website is www.parazit.cz.
Vintage
As the name suggests, Vintage sells clothes from days gone by, ranging from informal attire to fancy designs. They also design their own clothing, inspired by fashions of yesteryear. It's located on Michalská 18, Old Town, with the closest Metro station being Staroměstská. The opening hours are Monday-Friday 11 am-7 pm, Saturday 11 am-6 pm, Sunday 12 pm-5 pm. Visit their website at www.vintage-clothes.cz.