While Prague is a great city to get out and see on foot, sometimes you may feel better by riding the tram.  The good news is that there are numerous tram lines that will take you virtually all over the city to see the sights.  These rides are not very expensive and allow you to easily get around even when the weather is not the best.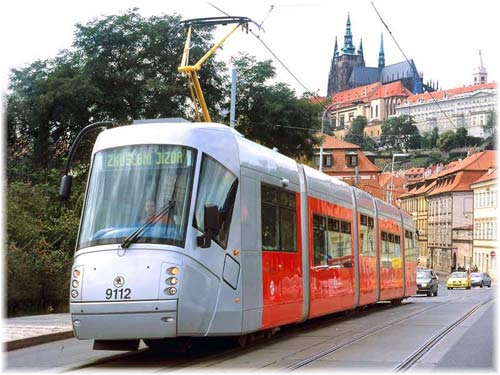 If you are into Hollywood movies, don't miss out on Prague's own version of Tinseltown.  Visitors can see the largest film studio in all of central Europe by taking the Barrandov to Vystaviste tram.  It is best to begin at Andel and catch one of three trams including the numbers 12, 14 or 20.  This ride takes you right up to Barrandov Film Studios where you also get a view of the surrounding neighborhood consisting of houses dating to the 1920s and considered Prague's version of the Hollywood Hills.  Once you get back into Geologicka, you can choose between the 12, 14 or 20 tram as they all offer fabulous views of the city of Prague.   The number 12 tram will go through Mala Strana and along the river as it finally deposits you at Vystaviste. The number 14 tram will go over the river and cross Wenceslas Square before heading through New Town until it gets to Vystaviste.  The number 20 tram is the less frequent of the three and will go through Mala Strana before arriving at Divoka Sarka.
If you would like to travel from Hradcany and Brevnovsky Klaster, then the number 18 tram is the one you want.  This tram will offer great sites such as the river, over Manesuv Most and to the border to Mala Strana.  You will also be able to catch a glimpse of Prague Castle and the wonderful homes located in Hradcany.  You can get off in Hradcanska and take the number 15 tram to Brevnovsky Klaster.  Once at your destination, take a few hours to explore the grounds and then enjoy a rustic meal at the monk operated restaurant.
If you are really tired of walking, then your best bet may be to take the number 17 tram.  This tram tour begins at Strossmayerovo namesti and visits many parts of the city that are not always seen by tourists.