Since 2006 restaurants and bars have been required by law to provide a non-smoking area, but only at peak times. Frequently the non-smoking section is not screened off from smoking areas, with no extractor fans in the room. So it is unfortunate for non-smokers that often a great restaurant atmosphere is ruined when the person at the next table lights up, and along with a mouthful of food, you get an additional lungful of second-hand smoke.
Smoking is banned on the metro, buses and trams, on metro platforms and at bus and tram stops, where you may face a 1000 CZK on-the-spot fine. Unfortunately, the line between the bus/tram stop and the street is not well defined.
However, in the future, the number of smoke-free restaurants in Prague is likely to increase significantly. Or, at least they will have to bear the appropriate sign. Before 1 July 2010, pubs and restaurants in the Czech Republic will have to choose one of the following three labels: smoking allowed, smoking prohibited, or mixed. The latter label is reserved for those establishments that have spaces for smokers and non-smokers well isolated.
Even though you now see fewer people smoking in public areas, smoking still kills 18 thousand Czechs every year, and a disturbingly high number of young people are taking up the habit. A poll among the country's 15 to 18-year-olds indicates that 45 percent of them smoke – and surprisingly, a greater number of girls than boys.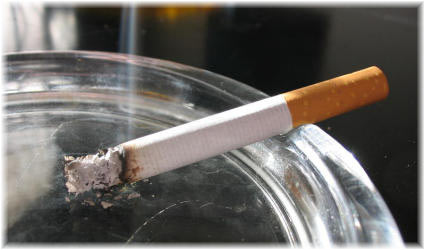 Prague – A Cleaner City Law
This city law which took effect in 2008, aimed to make Prague a cleaner and safer place. Consumption of alcohol in public is banned in most of the city's parks and within 100 metres of schools. This law also enabled police officers to hand out on-the-spot fines of 1000 CZK to persons caught littering. The fines, which can also be up to 30,000 CZK for serious offences or those brought to court, specifically target previously common infractions: disposing of cigarette butts or chewing gum, public urination, or spitting on city streets. The littering laws also target cleaning up after dogs, feeding pigeons, and washing away soap suds after cleaning your car.