A festival featuring people in masks, jugglers, dancers, musicians, allegorical performances and many more theatre- and circus-related events.
Annually, from 16 to 18 July in Na Kampe street by the Famous Charles Bridge, it is possible to see something you would expect in Edinburgh, Paris or Barcelona – a street art festival. The Kampa area is turned into a big theatre stage. Prague citizens and visitors have a unique chance to be entertained in an ancient traditional way.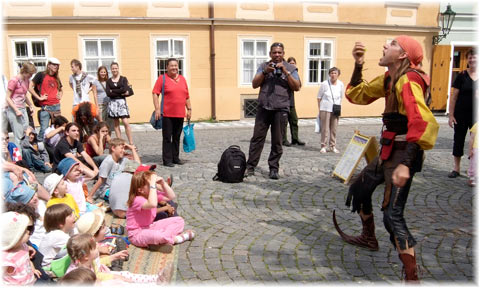 Teatrotoc was established in 2002 as the final stage of a marionette-carving workshop led in the studio of Mirek Trejtnar. That year, students in the workshop toured a short puppet show to Czech castles. Based on the success of that production, the following year, they decided to perform again – this time on the streets of Prague. Audience members thanked them profusely for bringing theatre to Prague in July- a time most theatres have shut down – and thus, an annual tradition was born.
Fifteen theatres and organisations from the Czech Republic, Germany, USA, South Africa, Austria, Australia and other countries perform during this festival. All of them do it for free. This is the only street performance festival in the Czech Republic.
The shows start every day at 10:00. Every morning there is a block of performances, especially for children, and simultaneous puppet-making workshops. Performances continue until 21:00.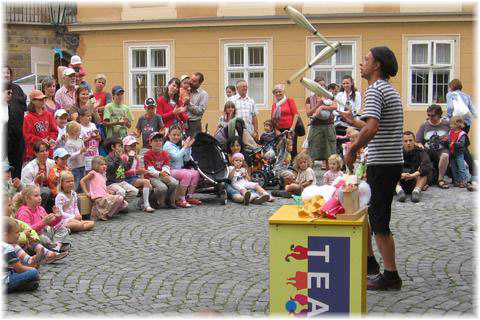 Date: 16 – 18 July
Location: Na Kampe Street and Wenceslas Square; website