Jazz and Classical Music, tradition and experiment combined.
The Strings of Autumn Festival is a vital part of cultural life, established in 1996 by the musical curators of the Prague Castle Administration. It originally served as a concert cycle for the Prague Castle Administration, and it was the first integrated concert cycle in the modern history of the Castle. During the first years of its existence, the Strings of Autumn Festival became culturally and socially established. Thanks to its open style of dramaturgy, it became a significant alternative to the programmes offered by leading Prague festival competitors. In 2002, the Strings of Autumn Festival was acknowledged by the Association of Musical Festivals of the Czech Republic.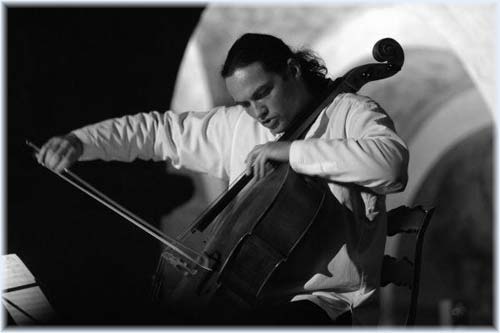 After eight successful years, the Strings of Autumn Festival left Prague Castle, following a decision of the new management of the Prague Castle Administration in the spring of 2004. The Administration stated that it no longer intended to hold the Strings of Autumn Festival, which brought an end to the era when the festival was connected with the Castle.
Since 2004, the festival has been organised jointly by the National Theatre, the National Museum in Prague (Czech Museum of Music) and the Dagmar and Václav Havel Foundation VIZE 97. Thanks to this trio of co-presenters, the Strings of Autumn Festival has been privileged to use as its venues Prague´s most prestigious concert halls.
The Strings of Autumn grows larger and takes in more impressive international artists. Today the Festival is backed by Telefonica O2, focusing on exceptional concerts, such as Bobby McFerrin's show of 2008.
The Strings of Autumn has developed a scheme characterized by three programme sections: INSPIRATION, CROSSOVER and LUMINARIES. Its programmes are focused exclusively on classical music in either modern or authentic interpretation and on jazz, world music, and various crossover projects overlapping the traditional boundaries of styles and genres. Programmes are often mounted on specific commission from the Festival, as solitary productions, a practice exemplified by a stage adaptation of Benjamin Britten´s Curlew River and a modern-day adaptation of Mozart´s opera Don Giovanni.
The festival is special in the choice of venues as well, as it takes place in many significant buildings in Prague, including famous concert halls, theatres and churches. More info – official website.