Stromovka, also called Royal Enclosure or The Royal Game Park, covers 95 hectares and is located near the Výstaviště Prague Exhibition Grounds in Holešovice district. It originated during the reign of Přemysl Otakar II, who had it fenced in as a hunting area in 1266. It was destroyed during the Hussite period and reinstated during the reign of Ladislaus Jagiello. It flourished under Emperor Rudolph II when a unique technical masterpiece was created here. The Rudolph Tunnel brings water from the Vltava river to the centre of the park, supplying the artificial ponds here. In the early 19th century, it was open to the public. The latest modifications date back to the 19th century when the Royal Park was gradually transformed into the English park style.
Today its woodland, weeping willows, duck ponds and lakes provide a pleasant alternative to the sometimes hot and dusty city streets, and it is definitely the best place to escape crowds. From one side, Stromovka is easily accessible directly from tram stops. From the other side, you can even hop on a steamer that goes directly from the park. It paddles up the park's northern edge unless you exit the boat on the other side and head to Troja and the ZOO.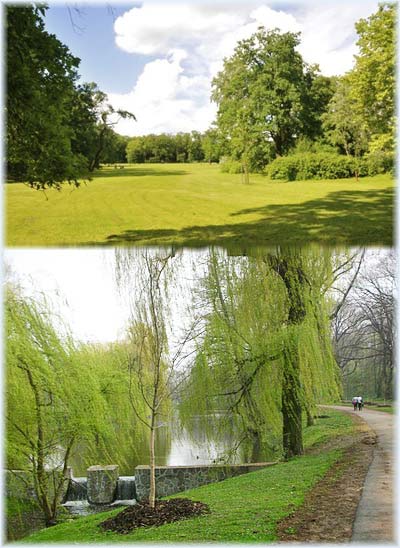 Stromovka Park is open to the public free of charge.