In a marvellous situation on a bluff commanding the Lužnice Valley, Tabor takes its name from the biblical mountain where Christ is said to have appeared transfigured to his disciples. After the death of Jan Hus, the Hussites transferred their allegiance to the one-eyed general Jan Žižka, who continued the struggle against the Catholics. He encamped here in 1420 and held out successfully for four years until his death in battle. The town's attractive main square, about 20 minutes' walk from the station, is named after him, and there is a statue by Josef Strachovksý.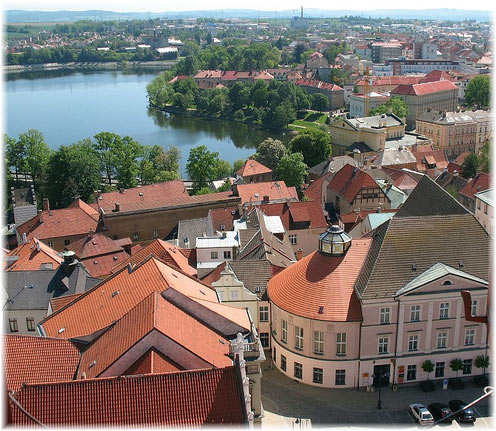 The Church of the Transfiguration tower, which dates from the 16th century, offers the best views of the gabled Renaissance and classical houses and of the town itself, which is seen melting into the distance.
An exhibition in the neo-Gothic Town Hall presents an excellent account of the Hussite Movement. Don't miss the tour of the labyrinthine tunnels, 600m (1,968ft) below ground. Dating from the 15th century, they were used variously as beer cellars, as a prison for unruly women and as an escape route in a time of war. When you emerge, you'll find yourself near a café where you can sit and relax. The narrow twisting streets of the Old Town are a delight, although you may get lost from time to time. This is no accident – when the town was laid out, Žižka's followers wanted to make life as confusing as possible for the enemy. A pleasant stroll along the banks of the Lužnice River leads to the Bechyňe Gate and Kotnov Castle, with its distinctive round tower. Inside are some fascinating displays on medieval life in the region, with costumes, archaeological finds, farming implements and weapons. The views from the tower are a bonus.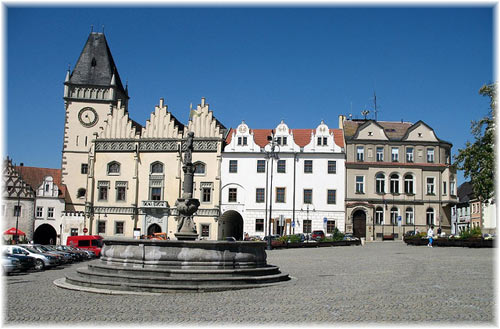 Only 2km (1 mile) away, across beautiful countryside, is situated the hamlet of Klokoty, with a baroque convent and church dating from the early 18th century. The wayside shrines along the footpath mark it out as a place of Catholic pilgrimage. On the other side of town, between Žižkovo and Tržní náměstí, is a Renaissance water tower decorated with vaulted gables and dating from 1497. The water was pumped to the town's seven fountains from the Jordan, the oldest dam in Europe, via a system of wooden pipes.
Tourist Information Centre: Žižkovo náměstí 2, t.381 486 230 www.taborcz.eu
Town Hall Museum: Apr-Oct daily 8.30-5.00, Nov-Mar Mon-Fri 8.30-5