If you are looking for an evening filled with great entertainment, fantastic food and drink and insight into the history of Prague, it will be hard to find a night that is better than the Historical Medieval Show at the Tavern Brabant. The price for the evening is 990 CZK, which is not cheap, but it still provides great value.
Not only does this price include the medieval show, but it also provides all you can eat from the menu and allows two large drinks from the soft drink, wine or beer range. This makes the price a lot more palatable for many guests, making this an ideal destination for any tourist wanting to see something different during their time in Prague.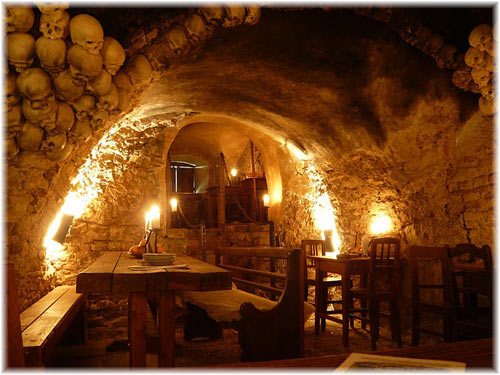 Enjoy the Decadence of the Banquet
The meal takes place in a banquet setting and really captures the mood and setting of the medieval banquets. These banquets were set in a time of great decadence when it came to meals, which has been reflected in the wide and sumptuous options available during the evening.
There is also a wide array of entertainment options, with jugglers and sworders performing for the crowd. There is also an assortment of stunning dancers, all kitted out in traditional dress and costume from the Middle Ages, helping everyone get into the feel and emotion of the times. Other historical elements include the fortune teller but be sure to avoid the swinging axe of the executioner as you make your way to the exit at the end of the evening.
Children's Discounts Are a Great Help for Families
There are discounts for children with children aged 6 and under get in for free and a half-price discount available for children between 7 and 11. This should ensure that all families have the opportunity to experience this great evening and see what fun used to be had in Prague in bygone eras and generations.
Address: Středověká Krčma U Krále Brabantského, Thunovská 15, Prague 1 Lesser Town