Stole Quarter of a Million from his Customers!
Taxi drivers in the Czech capital are well known for their insolence. But the man caught by Prague police in early August 2011 was more than that. For many months he had kept stealing credit cards from his customers, and over several months he cashed almost a quarter of a million crowns.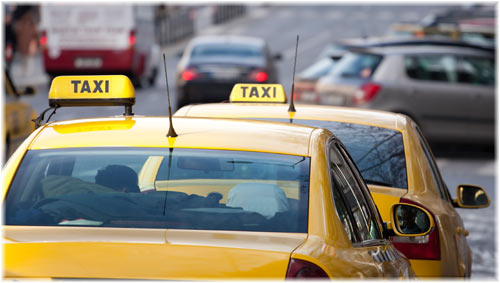 At night he chose heavily drunk customers. After the ride, he offered that they could pay by credit card. He kept their cards and returned other, usually non-functional ones. Since the people were drunk, they did not notice the change.
"The taxi driver used the stolen cards to draw cash and to pay in shops. So far, the detectives identified ten victims, from whom the driver stole almost quarter of a million crowns," says the Prague police spokesman, Tomáš Hulan. According to the police, the taxi driver tried to cash 856,000 CZK in total, but fortunately, the limits for maximum possible cash withdrawal did not allow that.
When they arrested the mischievous taxi driver, they were shocked. Not only had he stolen money from credit cards, but he had also even operated the taxi without a licence and without a driving licence too! The police had taken his driving license in January for driving under the influence of drugs.