If you're travelling to the Czech Republic, you require a valid passport or ID card (for EU members). EU and EEC citizens do not need a visa for any purpose of visit. The Czech Republic is now part of the Schengen zone.
The Czech Republic is an EU member state and has an open-border policy with neighbouring EU countries. To enter the Czech Republic, even if you have a valid visa, you must have a passport with at least 6 months validity, i.e. if you arrive on January 1st, your passport must not expire before June 1st of that year. If you have children aged 15 or over, they must have their own passport.
Schengen Zone
At midnight on the 20th of December 2007, the Czech Republic became a member of the so-called Schengen zone. The border posts that divided the country from its neighbours are now a thing of the past, and travelling in Europe just got that bit easier. From that date, Czech Republic abolished passport checks at its land borders and international airports for traveller from the Schengen zone.
Passengers arriving from or travelling to countries outside the Schengen zone will go through passport checks at all international airports (Prague-Ruzyně, Brno-Tuřany, Ostrava-Mošnov, Pardubice and Karlovy Vary).
Visa Free Countries

The following countries do not need a tourist visa (for all EU Schengen Member States, including the Czech Republic) up to 90 days within 180 days. 
Other nationalities probably need to apply for a visa at their nearest Czech embassy or consulate for a Schengen Visa. This can take up to 30 days, so apply well ahead. There is no visa upon arrival, so if you require a visa and don't have one, you'll be refused entry. Visa can be extended for another 90 days at Cizinecka Policie a pasove sluzby. Applications take a few days to process. You have to pay an extra fee. A return or onward ticket is usually (but not always) required to gain entry to the Czech Republic. 
Czech Schengen Visa
There are four types of Czech Schengen visa. The one mostly issued for tourists is D type. A Schengen visa allows you to travel freely among the 25 Schengen states. If your country has a visa waiver programme with EU countries, you do not need a tourist visa for stays not exceeding 90 days. For more than 90 days, you need a national visa from the country you want to stay. Once you have a national visa ("D" type), you can also use it for travel between Schengen states.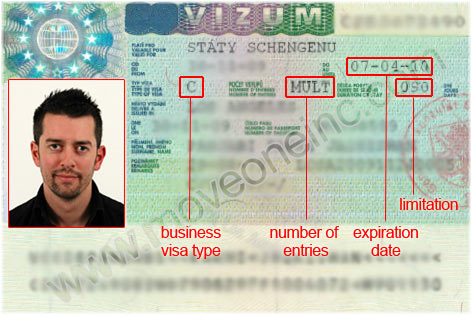 Passport validity
As from the 1st of May 2004, nationals from European Union countries and European Economic Area can travel to the Czech Republic with a passport or ID card, which is valid for the entire duration of their stay. All other nationals who do not require visas: The passport must be valid for a period of at least 90 days beyond the expected length of stay in the Czech Republic, counted from the date of entering the Czech Republic. If you require a visa, your passport has to be valid for at least 90 days beyond the requested length of the visa.
Formalities upon arrival
Foreign nationals whose stay in the Czech Republic will exceed 30 days (including EU and EEA citizens) are obliged to register within 30 days on their arrival in the Czech Republic with the Alien and Border Police. If you stay in a hotel or similar institution, the accommodation provider should arrange this registration for you.
Embassy of the Czech Republic in the United Kingdom of Great Britain and Northern Ireland
26 Kensington Palace Gardens, London W8 4QY
Tel.: (+44) 20 7243 1115
Fax: (+44) 20 7727 9654
Children inscribed in parent's passport

Children inscribed in their parents´ passports are allowed to travel with their parents up to the age of 15. Once the child has reached the age of 15, a separate passport is necessary.