This huge grimly palace is now the venue for the National Gallery's Centre for Modern & Contemporary Art. A seven-storey building constructed in 1928 by Oldrich Tyl and Josef Fuchs is definitely Prague's ultimate functionalist masterpiece. Not too obvious when viewing the exterior but clear to see once inside, a collection of outstanding 19th – 20th century Czech and European Art. This huge glass-fronted building was described by the well-known modernist architect Le Corbusier as 'breathtaking'. There are four floors so you can easily spend a whole day here. The main exhibition hall is used for its original purpose – trade fairs.
1st floor – 20th century Foreign Art (Picasso, Warhol and Lichtenstein)
2nd floor – Czech Art of 1930 until the present day (including some art from the communist era)
3rd floor – Czech Art from 1900 until 1930 and 19th & 20th century French Art (Czech Cubists furniture & ceramics, Czech abstract art etc.
4th floor – 19th century Czech Art (Art Nouveau – Josef Myslbech etc.)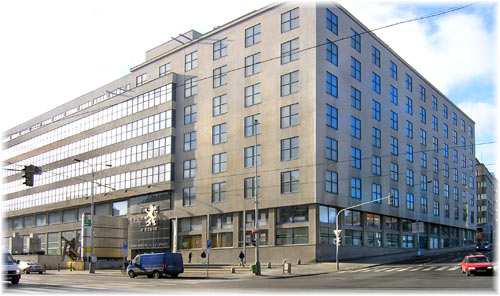 Among the highlights are Two Women among the Flowers by Monet (1875), Green Rye by Van Gogh (1889), and one of Gauguin's Tahiti paintings, Flight (1902). Picasso is represented by quite a few contrasting paintings, ranging from an impressive, primitivist Self Portrait, dating from 1907, to Clarinet (1911), a classic example of analytic Cubism. There are also works by Vlaminck, Derain Braque, Chagall, Raoul Dufy, Fernand Leger, Marie Laurencin and Albert Marquet. There are also interesting sculptures from Rodin and Henri Laurens.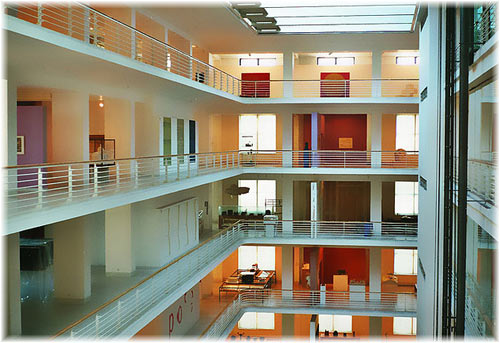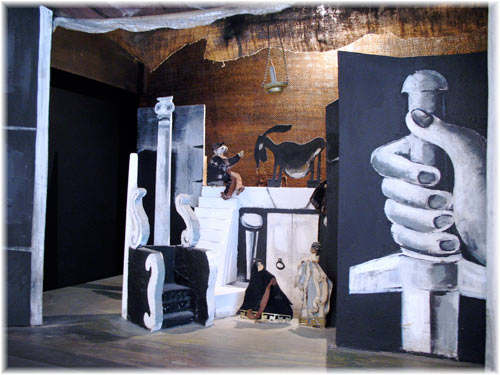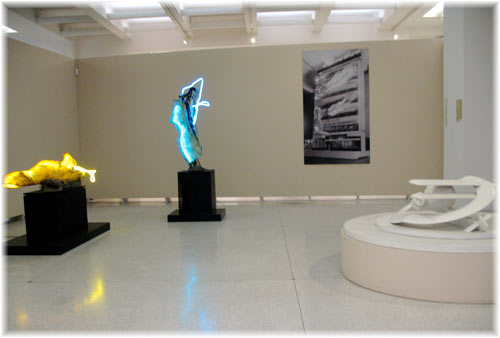 Czech Art, Avant-Garde Style
The third floor also displays the museum's twentieth-century national art, which is among the country's finest displays. Stand-out pieces include Frantisek Kupka's geometric works and cubist ceramics, design and paintings by various artists. These pictures display an intriguing parallel with the comparative Parisian art scene. On the second floor, watch out for the more contemporary Czech works across multiple genres.
An overview from the lift
From the Small Hall, take the glass elevator to obtain a speedy overview of the displays in the atrium. Look for the spare, stunning, all-white colours and the airy dimensions of the Central Hall. Before this palace stored a collection of art, it functioned as an exhibition area for industrial tools.
The Collection From France
Due to the pronounced Bohemian interest in paintings from France – and various helpful donations – the third floor of the palace boasts a splendid collection of nineteenth – and twentieth-century art from France. The artists showcased include Gauguin, Monet, Picasso, Cézanne, Rodin and Delacroix. Watch out for Green Wheat by Van Gogh and Flight by Gauguin.
The International Collection's Images of Women
On the first floor, the international twentieth-century collection displays work by some famous names: Schiele, Klimt, Miró and Sherman, to name but a few. A couple of highlights regarding female themes: the vibrantly hued, luscious 'The Virgins' by Klimt and the far darker and sinister 'Pregnant Woman and Death' by Schiele.
Admission: 200 CZK,  admission free with Prague Card
Open: from 10 am until 6 pm from Tue to Sun.
Getting there: Take a tram #5, #12, #14, #15 or #17 and get off at Dukelskych hrdinu 47, Holesovice, Prague 7.