If you are looking for a Prague pub with a lot of history, you will be delighted to hear that the U Maltezskych Rytiru pub dates back to the 14th century and is considered a perfect example of a classicism house in Prague. If you appreciate architecture, this is something that will make your stay a better one because it provides the perfect opportunity to combine a lot of history, architecture and fine dining.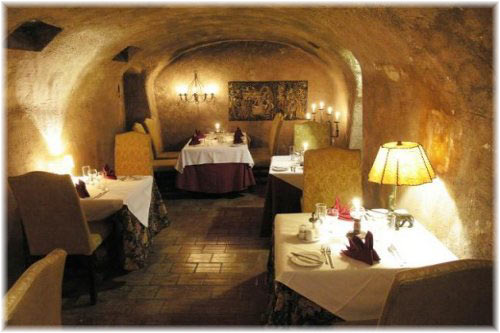 Do You Seek Some Romance?
The U Maltezskych Rytiru pub has several levels, which contrasts with atmospheres and styles. If you are of a small group or are looking for a more romantic setting, upstairs can be quite the setting but downstairs provides the more laid back and relaxed setting to enjoy your meal.
The U Maltezskych Rytiru pub has developed a fine reputation in Prague, and whether you are looking to have a great night with friends drinking or are looking to sample authentic Czech cuisine, this is the place to be.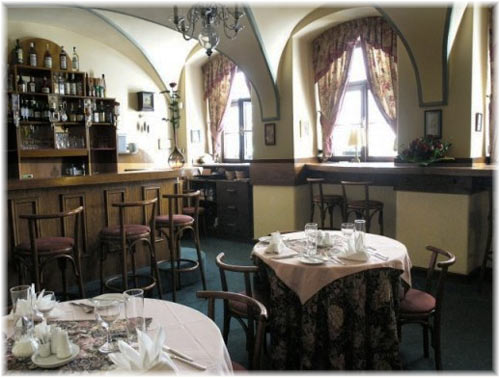 Local Food a Speciality
Traditional Czech food like wild boar or roast duck is available from 410 CZK, making them an ideal choice for anyone that is looking for an authentic local speciality. Many people like to go abroad and taste local cultures' food, which can create some special memories from any holiday.
If you love cocktails, the U Maltezskych Rytiru is also the place to go, which means it can be the perfect location to make a holiday evening go with a swing. Cuba Libres, Ice Penguins and Tequila Sunrise are amongst the cocktails you can enjoy, and at 130 CZK, it is not too expensive to celebrate your time in Prague. With an extensive wine list as well, there is no shortage of choices in this bar.
Address: U Maltezskych Rytiru, Prokopská 10, Prague 1